Welcome to the Resource Center!
Use the search bar on the right to search using key words, or browse through all of our resources by topic by clicking on the drop-down menus on the left. Some of our featured resources are posted below.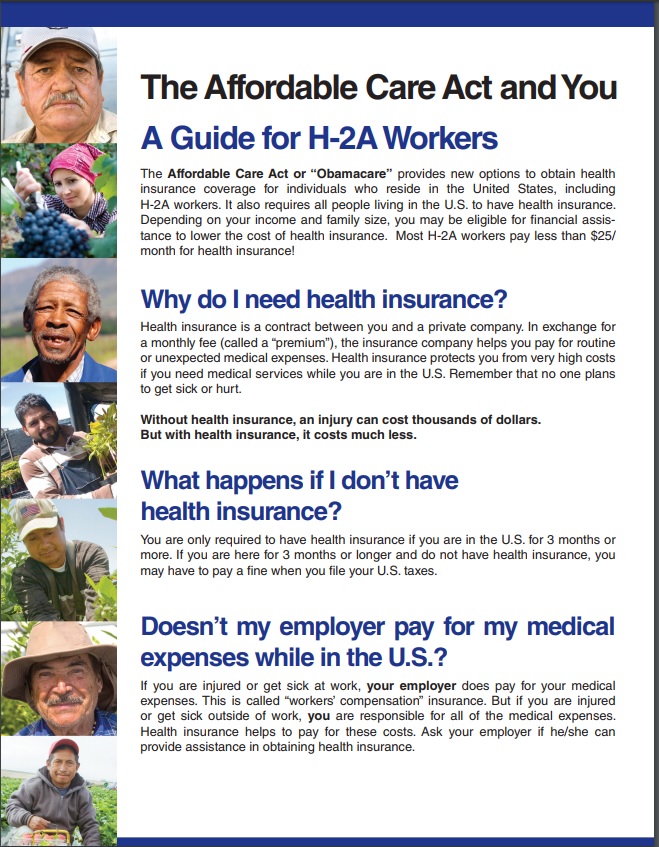 ACA Guide for H-2A Workers (2015)
Answers basic questions H-2A workers may have about applying the Affordable Care Act and applying for health insurance.
ACA Guide for Lawfully Present Farmworkers and their Families (2015)
Answers basic questions about applying for health insurance under the Affordable Care Act if you and/or your family are lawfully present.
Immigration & Labor

Bracero Program (1942-1964)

Current Guestworker Programs

Immigration Enforcement and DACA

International Labor Issues

Labor Rights for Farmworkers

Legislative Proposals on Agricultural Workers
Health

Farmworker Health Issues

Healthcare Access

Occupational and Environmental Health
General Farmworker Information

Farmworker Justice Newsletters

Overview