Farm Workforce Modernization Act reintroduced in the House of Representatives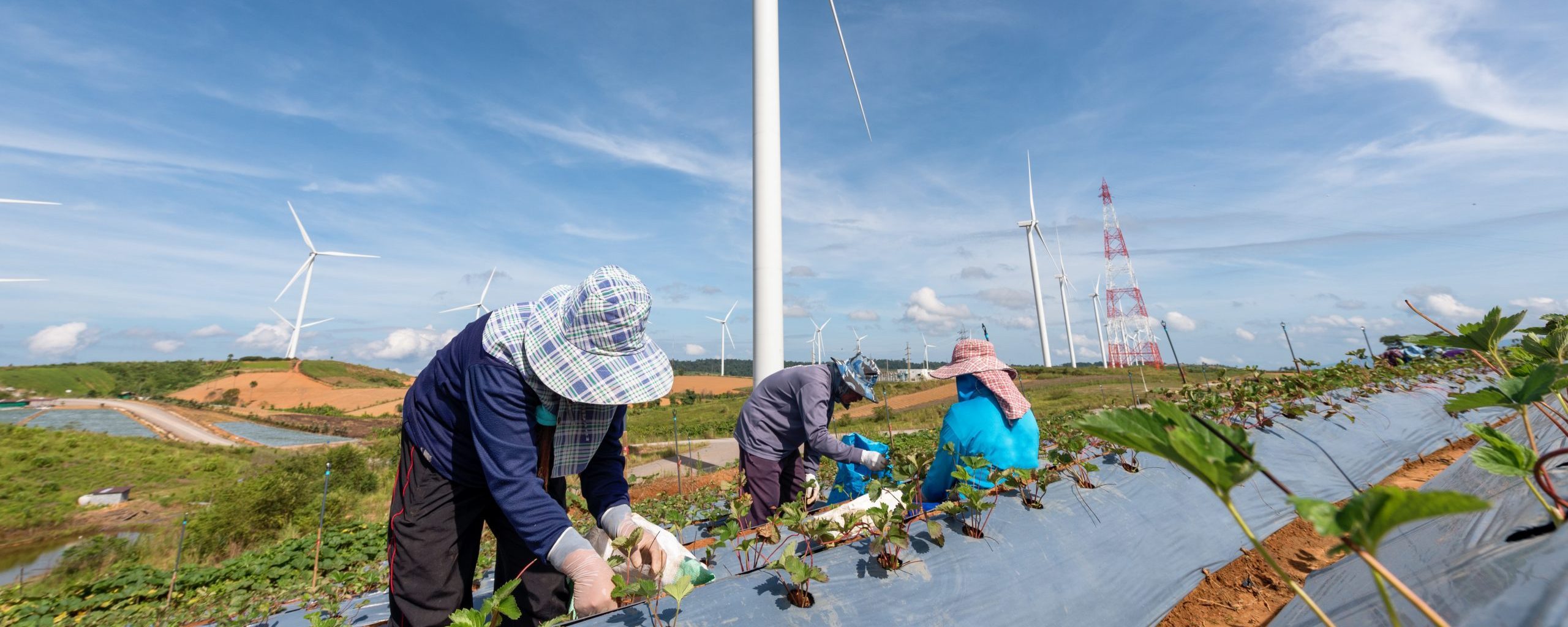 (Washington, D.C.) – The Farm Workforce Modernization Act that passed the House of Representatives in 2019 was reintroduced on March 3 by Representatives Zoe Lofgren, Democrat of California, and Dan Newhouse, Republican of Washington.
Farmworker Justice assisted the United Farm Workers in the negotiations and strongly supported the bill that passed in 2019. The bipartisan, labor-management compromise passed the House in December during the last Congress with 34 Republicans supporting it. The Senate, then led by Mitch McConnell (R-KY), did not debate or vote on the bill.
"Farmworker Justice strongly supports the Farm Workforce Modernization Act.  It would enable most undocumented farmworkers – the majority of the farm labor force we depend on for much our food – and their family members to obtain a legal immigration status and path to citizenship upon meeting stringent requirements. The bill also would modify the H-2A temporary foreign agricultural worker program," said Bruce Goldstein, President of Farmworker Justice. "We are hopeful that with a lot of hard work and new leadership in the Senate and the White House, the House and the Senate will pass this bill and President Biden will sign it. This bipartisan, labor-management compromise would improve the lives of hundreds of thousands of farmworker families and help ensure our food security."
The bill summary and language are available on Rep. Lofgren's website. She chairs the House immigration subcommittee in the Judiciary Committee. Rep. Newhouse is a farmer in the Yakima Valley and former WA state secretary of agriculture.
Read the Farmworker Justice Fact Sheet on the FWMA. Also available in Spanish.
###
Farmworker Justice is a national advocacy organization for farmworkers. FJ founded in 1981 is based in Washington, D.C. and collaborates with organizations throughout the country to empower farmworkers to improve their wages, working conditions, occupational safety, health immigration status and access to justice.  For more information visit the Farmworker Justice website at www.farmworkerjustice.org and follow on Twitter at @FarmwrkrJustice.
Media Contact:
BA Snyder
Veritas Group for Farmworker Justice
512.630.6337
BA@TheVeritasWay.com