Farmworker Justice Update: September 7, 2021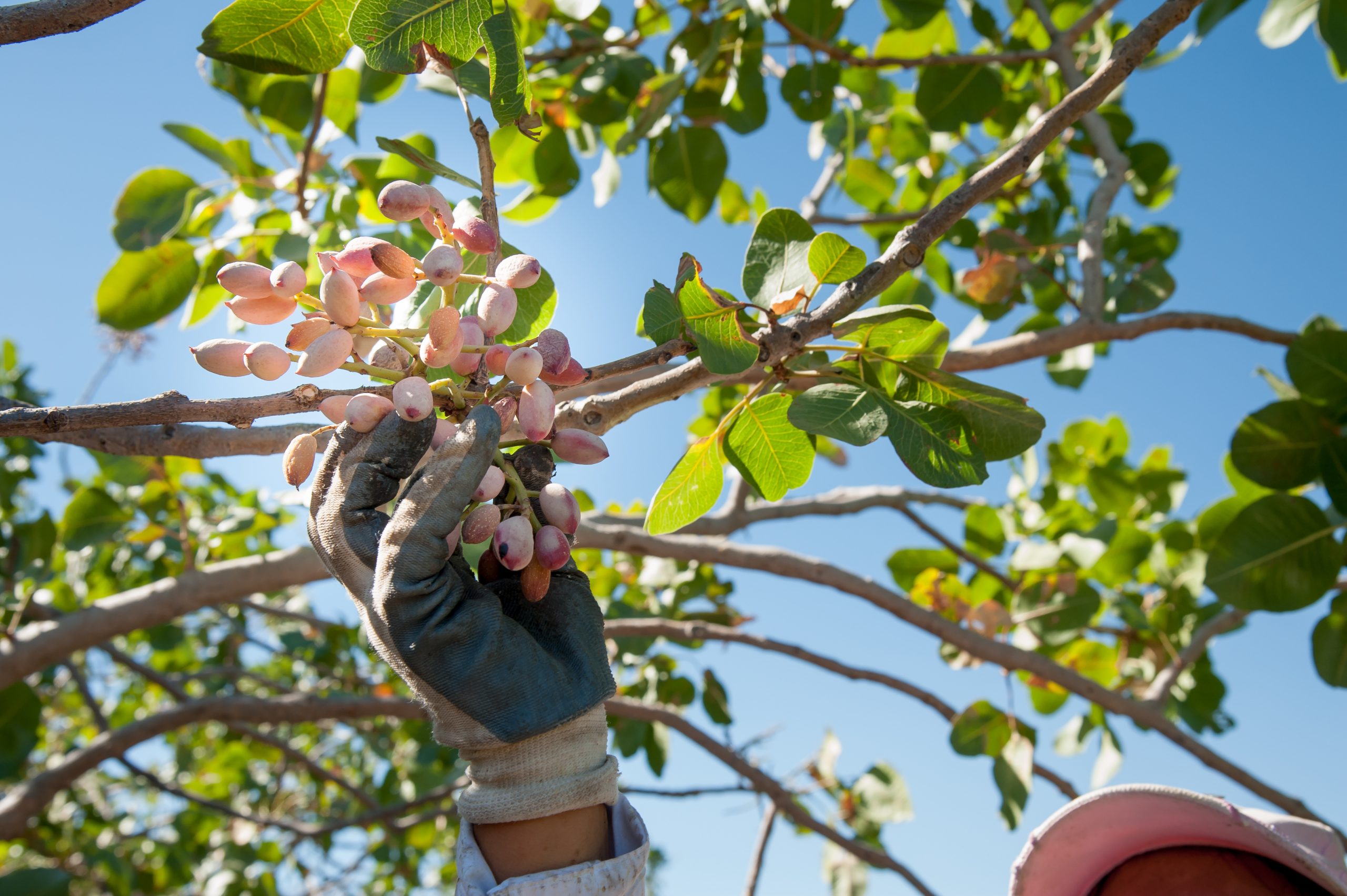 FARMWORKER LABOR LITIGATION
Farmworker Justice Joins Action Challenging the DOL's Procedures for Setting Prevailing Wage Rates in H-2A Agricultural Guestworker Program
Torres & Familias Unidas por la Justicia v. United States Department of Labor, Case No. 1:20-cv-03241-SMJ, (E.D. Washington 2021): Farmworker Justice recently joined as co-counsel in this federal lawsuit, which challenges the Department of Labor's procedures for conducting prevailing wage surveys under the H-2A agricultural guestworker program. One of the obligations of H-2A program employers is to pay its U.S. and foreign workers at least the local prevailing wage rate.  The USDOL contracts with state agencies to conduct prevailing wage surveys for this purpose.  For decades, the wages of cherry, apple, and pear harvest workers in Washington State have been based on piece-rate compensation, for example, $25 for a bin of apples containing about 1,000 pounds of fruit.  Piece-rates have a long history of abuses but can benefit both the growers and farmworkers; farmworkers who are fast and accurate harvesters can earn above the usual hourly wage rate while simultaneously maximizing the profit margins of growers by incentivizing a rapid pace of work and ensuring that highly perishable crops are picked on time.
The case challenges the failure of the USDOL to set proper prevailing wage rates and prevent employers from manipulating the prevailing wage surveys.  Among the abuses is an employer practice of falsely interjecting hourly-wage guarantees tied to lower statutory minimum wage rates to undermine the proper piece-rate wage determinations.  Another claim challenges the USDOL's arbitrary failure to utilize worker surveys to verify statements of wage rates indicated by employers, as well as the arbitrary choice of a 15% worker response rate for determining the validity of any wage survey. The lawsuit, brought under the federal Administrative Procedure Act, argues that these three factors combined violate the principal purpose behind the prevailing wage surveys and the limits on the H-2A program: that the employment of foreign migrant agricultural workers should only be used as needed, and if used, should not adversely affect the wages or employment of U.S. workers.
IMMIGRATION
Congress Moves Toward Immigration Reform Through Budget Reconciliation
Both chambers of Congress voted to approve a budget resolution that includes $105 billion to establish a legalization program for undocumented immigrant farmworkers, other essential workers, Dreamers, and TPS holders through budget reconciliation.  Budget reconciliation presents a unique opportunity to pass a beneficial immigration reform bill because it avoids the Senate's normal 60-vote filibuster threshold and allows for the passage of legislation with a simple majority vote.
The budget resolution was the first step of a two-step budget reconciliation process.  Congress will now move to the next step by drafting legislation that would create a path to immigration status and citizenship. Over the next few weeks, the Judiciary Committees in both chambers will draft specific language to create programs that provide these immigrant groups with green cards and a path to citizenship.  The Senate Parliamentarian will then have to decide whether the resulting legislative language complies with the Senate's restrictive rules for budget reconciliation bills before a final vote later this fall.
Farmworker Justice and allies will continue to advocate for positive immigration reform in the reconciliation process and continue to provide updates as the reconciliation process moves forward.
Graham-Manchin Bill Seeks to Expand the H-2A Program
 Senators Lindsey Graham (R-SC) and Joe Manchin (D-WV) introduced legislation that would expand the H-2A temporary agricultural worker visa program.  This expansion of theH-2A program would cause harm to many U.S. and foreign workers in agriculture and other sectors. The proposed legislation would terminate the requirement that H-2A jobs be "temporary or seasonal" and broaden the definition of "agricultural labor" in the H-2A program to encompass new industries such as wild seafood processing, fish farming, care of horses, and potentially landscaping. The dangers of the Graham-Manchin proposal are clear for both U.S. workers and guestworkers. A massive influx of temporary visa workers in these sectors would place downward pressure on wages and working conditions for all workers. Further, the bill does not address the most critically needed immigration reform: a path to immigration status and citizenship for undocumented workers in these sectors. Read more about the Graham-Manchin bill here.
Advanced Notice of Proposed Rulemaking on Public Charge Ground of Inadmissibility
On August, 23, the Department of Homeland Security (DHS) issued an advanced notice of proposed rulemaking (ANPRM) to seek feedback prior to the issuance of a proposed rule on the public charge ground of inadmissibility. The Biden Administration is undertaking new rulemaking after a federal district court in Illinois vacated the 2019 Trump public charge rule. Farmworker Justice was among the plaintiffs that obtained a preliminary ruling against the 2019 rule in a similar case in federal court in California.
The Immigration and Nationality Act (INA) permits the government to deny admission to prospective immigrants whom it deems likely to become a "public charge."   The term is not defined in the statute, and since the 2019 rule was vacated, the agency has returned to assessing public charge under the 1999 Interim Field Guidance.  Under that guidance, immigration and consular officers must consider the noncitizen's financial status, assets, age, health, education, and skills while making an admissibility determination.
The ANPRM is the first step in the public charge rulemaking process.  Farmworker Justice and will be working with other organizations to ensure that the new rule does not deny immigration status to farmworkers because they are unfairly deemed a public charge. The comment period for the ANPRM closes on October 22. FJ will provide updates throughout the rulemaking process.
ICE Guidance on Supporting Noncitizen Victims of Crime
 U.S. Immigration and Customs Enforcement (ICE) recently issued new guidance that purports to better support noncitizen victims of crime. According to Acting Director of ICE, Tae Johnson, "this policy update facilitates victim cooperation with law enforcement, enhances ICE's criminal investigative efforts, and promotes trust in ICE agents and officers enforcing our laws." The policy is designed to provide more assurances to noncitizens that there will not be a significant risk of deportation if they come forward to report a crime to law enforcement. This guidance is distinct from the administration's memo on ICE enforcement priorities, which is currently the subject of litigation. It represents a significant step toward ensuring that noncitizens feel more empowered to report crimes to law enforcement without fear of deportation.
FARMWORKER HEALTH AND SAFETY
Chlorpyrifos banned by the EPA for Food Uses
On August 18, 2021, the Environmental Protection Agency (EPA) announced a ban on the use of chlorpyrifos in agricultural production of food. Chlorpyrifos is one of the most commonly used pesticides on agricultural products and has been documented to negatively impact the health of farmworkers and have adverse effects on children's neurodevelopment.  EPA Administrator Michael Regan called the decision, "an overdue step to protect public health from the potentially dangerous consequences of this pesticide." On August 30, the EPA issued a notice of its revocation of chlorpyrifos'  registered food uses. (The tolerances will expire by February 28, 2022.) Still, the EPA has not banned chlorpyrifos for non-food purposes, which will continue to be studied, and other organophosphates are still used in food production.
"This is a big victory that took two decades of persistent litigation to win," stated Farmworker Justice President Bruce Goldstein. "The EPA's decision to ban this toxic chemical will protect the health of farmworkers, and their children, and will save lives."
The EPA's decision comes as a win for farmworkers who are routinely exposed to harmful pesticides in the field. As many as 20,000 farmworkers are poisoned each year, with their effects ranging from nausea to being put into a coma. Farmworker Justice is a party in the federal lawsuit that forced the EPA to make a decision on chlorpyrifos and has been a leading force during the past 15 years in coalition efforts to win the ban on chlorpyrifos.  Read more about the chlorpyrifos decision here.
Organizations Petition OSHA to issue an Emergency Federal Heat Standard
 On August 4, several civil society organizations including Farmworker Justice, Public Citizen, UFW Foundation, and the Union of Concerned Scientists,  petitioned the Occupational Safety and Health Administration (OSHA) to issue an Emergency Federal Heat Standard.  The petition builds upon earlier requests that the federal government issue a standard to protect workers from increasing risks related to heat exposure.  For example, during this summer's Pacific Northwest heatwave, nearly 800 people are believed to have died, including multiple workers who succumbed to heat stroke on the job. In the petition, the authors outline the substantial evidence that would provide OSHA a basis upon which to issue an emergency standard.  Given the lack of a federal standard, several states have stepped in and issued emergency heat standards that include provisions related to shade during meal breaks and sufficient drinking water for workers.
USDA Announces $700 million in Grant Funding to Farm and Food Workers Affected by COVID-19
 On September 7, 2021, Agriculture Secretary Vilsack announced that the United States Department of Agriculture (USDA) would make $700 million in grant funding available through the new Farm and Food Workers Relief (FFWR) grant.  The grant program is designed to support farmworkers and meatpacking workers with health and safety costs related to the pandemic. Specifically, the program is intended to offset costs such as personal protective equipment (PPE), care for dependents, and expenses related to testing and quarantines.  USDA will announce the Request for Early Application (RFA) in early fall, and it will be open for sixty days. Farmworker Justice and the United Farm Workers Foundation collaborated on advocacy for this grant program.  Its implementation would mark a significant change of direction for the USDA, which has not considered farmworkers to be its constituents in the past.