Resource Center Health Tags:
Issue Brief
This FJ issue brief informs service providers about policies and promising practices to promote language access for LEP patients.
Issue brief prepared for FJ's Environmental Justice Symposium (May 17 & 18th, 2022) addressing the impacts of the climate crisis on farmworkers in the areas of heat stress, pesticide exposure, food security, and water access.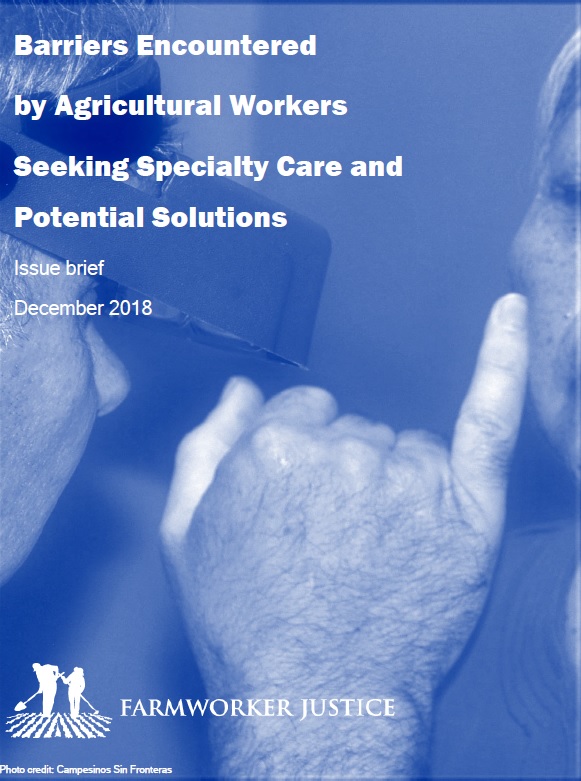 An issue brief for health centers and clinicians outlining the continuing challenges in providing specialty care to agricultural workers and their families. The brief discusses lessons learned from FJ's Unidos project. The brief then explores opportunities for telehealth, based on a related effort with Harvard's Center for Health Law and Policy Innovation (CHLPI) that involved workers directly in discussions about telehealth interventions. Finally, based on lessons learned, the brief highlights recommendations for health centers to promote access to specialty care among agricultural workers and their families.