Trump Administration Slashes Farmworkers' Wages by Tens of Millions of Dollars Per Year During Pandemic Affecting the Poorest Workers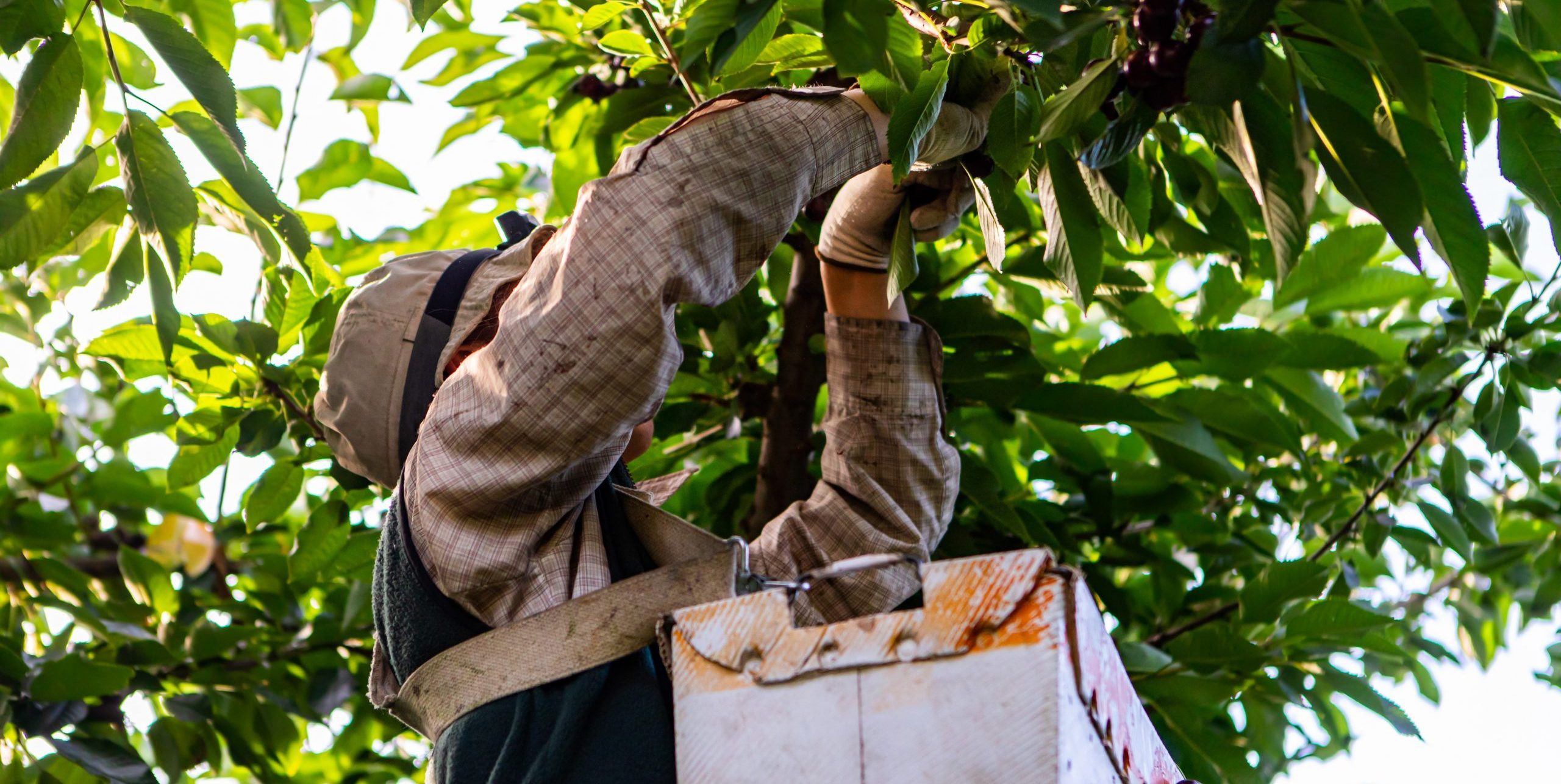 On Tuesday, November 2, the U.S. Department of Labor (DOL) announced a new regulation under the H-2A agricultural guestworker program that will change the main wage-rate protection for U.S. and foreign workers at agricultural employers that use the H-2A temporary foreign agricultural worker program.  The formal publication of the new regulation will occur in the Federal Register shortly and the regulation will take effect 45 days later in time for the 2021 seasons.  DOL approved over 250,000 H-2A jobs in 2019.
The DOL will freeze the main wage rate under the H-2A program at the 2020 rates for two years, 2021 and 2022.  In 2023 and later years DOL will adjust those rates based a formula related to employment compensation trends generally in the prior year, locking in the impact of the two-year wage freeze forever and depriving farmworkers of recent modest improvements in wage levels.
DOL's announcement included an estimate of the massive "transfer" from workers to employers that results from this rule, $178 million per year, and $1.68 billion over ten years.  In other words, farmworkers' wages will be $178 million a year lower.  And that estimate is probably an undercount.
"The Trump Administration's decision to freeze the wage rates of more than 250,000 farmworkers employed at employers using the H-2A agricultural guestworker program is unconscionable and utterly devoid of a valid justification.  The Department of Labor admits that each year farmworkers will lose at least $178 million in wages over the next ten years.  Farmworkers are among the lowest-paid workers in the nation, generally earning poverty-level wages, but this policy will stop the modest progress that many farmworkers have experienced recently. In the name of "predictability" for employers, the Trump Administration  is allowing businesses to hire an  unlimited number of temporary foreign workers at below-market wage rates, in violation of the law's prohibition against adverse effects on US workers' wages caused by the hiring of guestworkers," said Bruce Goldstein, President of Farmworker Justice.
DOL's announcement admits that the Immigration and Nationality Act prohibits the agency from approving the hiring of H-2A guestworkers at wages that would "adversely affect" the wages of U.S. farmworkers.  DOL also admits the law means that employers seeking guestworkers must offer wages based on the U.S. farm labor market.  DOL also admits that the availability of an unlimited number of H-2A visas for people from poor foreign countries willing to work for low wage rates in the U.S. can result in displacement of U.S. workers and lowering of wages.
The main wage protection in the H-2A program is the Adverse Effect Wage Rate AEWR, which DOL sets annually for each state.  The AEWR is the annual regional average hourly wage rates for field and livestock workers combined as determined by the annual USDA Farm Labor Survey (FLS) of agricultural employers.  (The USDA announced on September 30 it would cancel the survey, but a federal judge has ordered the USDA to continue the survey; the lawsuit in which FJ is cocounsel is UFW v. Perdue (E.D. Cal.).
Farmworkers' wages have been rising modestly in the last few years.  Now the DOL decided to stop the improvements that have been occurring in the farm labor market for farmworkers.  Here are some examples of the recent H-2A wage rates, based on the USDA Farm Labor Survey, in states with significant H-2A use.
Florida the 2020 AEWR is $11.71 per hour, up from $11.24 per hour in 2019 and $10.18 in 2015.
In Georgia, a large H-2A user, AEWR in 2020 is $11.71, up from $11.13 in 2019 and $10.00 in 2015.
In California, the 2020 AEWR is $14.77 up from $13.92 in 2019 and $11.33 in 2015.
In Idaho, the 2020 is $13.62 per hour up from $13.48 in 2019 and $11.14 in 2015
In Michigan, the 2020 AEWR is $14.40, up from $13.54 in 2019 and $11.56 in 2015
In New York the 2020 AEWR is $14.29 up from $13.29 in 2019 and $11.26 in 2015.
Under the new regulation, employers will be able to hire guestworkers in unlimited numbers at the frozen wage rates during 2021 and 2022.  Under the H-2A program, if a U.S. farmworker applies for the job, he or she can be rejected for demanding a higher wage than the required minimum.
When the adjustments begin in 2023, DOL selected a formula that is intentionally likely to result in lower wage rate increases than if the current system were in place.  Instead of using wage surveys of farmworkers in the USDA Farm Labor Survey or the Bureau of Labor Statistics Occupational Employment Survey, it will use the broader BLS Employment Cost Index (ECI), which has been rising more slowly.
DOL's main justification throughout its announcement is that it will add "predictability" for agricultural employers, avoiding "volatility" in wage rates.
The actual loss in wages to farmworkers is probably much larger than DOL's estimate of $178 million per year because it underestimates the number of workers affected.  DOL assumed only a 6.2% increase in the number of H-2A workers requested and approved per year, when the rate of annual increase has been hovering around 15% per year.  In 2019, DOL approved 257,000 H-2A jobs, up from 200,000 in 2017, and there were likely more this year despite the pandemic.
More importantly, DOL only includes potential wage loss for H-2A temporary foreign workers, not for the thousands of U.S. workers who work at H-2A employers along with guestworkers.  Moreover, DOL makes no estimate of the impact of its decision on wage rates of agricultural employers not using the H-2A program who can be expected to offer lower wages knowing they can get unlimited numbers of guestworkers if their US workers do not wish to accept the frozen wage levels.
Farmworker Justice is a national advocacy, litigation and education organization based in Washington, D.C.  Its mission is to empower farmworkers to improve their wages and working conditions, immigration status, occupational safety, health and access to the justice system.  Information about the H-2A program is available on our website resource center at https://www.farmworkerjustice.org/resources/h-2a.
###