Statement: Supreme Court Attacks Farmworkers and Farmworker Unions in Ruling that Favors Property over Labor Rights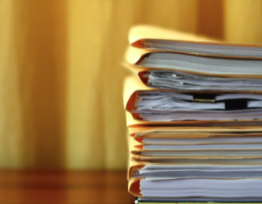 (Washington, D.C.) The Supreme Court held on Wednesday that a decades-old California regulation allowing union organizers onto growers' fields violated the property owners' rights under the Fifth Amendment's takings clause.  In a 6-3 opinion, Chief Justice Roberts disregarded the particular challenges faced by farmworkers and the consequences of undermining their ability to unionize.  The Court has yet again prioritized the property rights of the wealthy at the expense of the nation's workers.
This case arose when two California growers, Cedar Point Nursery and Fowler Packing Company, challenged a California regulation that—to ensure labor peace—protects the ability of unions to organize workers.  The regulation imposes austere limitations on the unions' access to growers' property—organizers are restricted in when they may enter, how long they may stay, what notice they must give prior to their arrival, what purpose they may have in entering, and where they may meet with workers.  Despite the narrow restriction on instances in which an organizer might enter the growers' property, the plaintiffs claimed that the regulation constituted a permanent physical intrusion and was therefore a per se taking under the Fifth Amendment. 
Although lower courts, including California state courts, have repeatedly upheld the constitutionality of the California regulation, the Supreme Court invented a new approach to analyzing the takings clause that severely restricts the government's ability to impose regulations for public safety.  In doing so, the Court has disregarded the catastrophic effect the loss of property access could have for unions and workers.  As Farmworker Justice and other argued in a jointly submitted amicus brief, farmworkers are a uniquely isolated and vulnerable population.  They frequently live in rural areas, often speak little English, rarely have access to consistent or reliable internet, and generally migrate between different farms.  These conditions make it easier for employers to exploit them and more difficult for unions to organize with them.  For decades, the California regulation had helped ameliorate these challenges by allowing unions to meet with workers at their workplace.  Organizers used these conversations not only to inform workers of their labor rights, but also to share resources about public health, workplace safety, and local service providers.  Farm labor unions have been the most important mechanism for farmworkers to improve their health, wages, and job conditions.  Without access to growers' property, organizers will face serious challenges contacting workers, and workers in turn will become further isolated and vulnerable to abuse. 
After farmworkers sacrificed so much to protect our nation's food supply during the COVID-19 pandemic, our leaders should be honoring these workers and correcting the racist laws that continue to undermine their rights.  Instead, the Court has taken this opportunity to further attack the very men and women who feed us.  It is indefensible.  Farmworkers deserve the right to information and access to services for the betterment of their health, safety and working conditions.
###
Farmworker Justice is a national advocacy organization for farmworkers. FJ founded in 1981 is based in Washington, D.C. and collaborates with organizations throughout the country to empower farmworkers to improve their wages, working conditions, occupational safety, health immigration status and access to justice.  For more information visit the Farmworker Justice website at www.farmworkerjustice.org and follow on Twitter at @FarmwrkrJustice.
Media Contact:
BA Snyder
Veritas Group for Farmworker Justice
512.630.6337
BA@TheVeritasWay.com