Senate Judiciary Committee Convenes Hearing on the Essential Role of Immigrant Farmworkers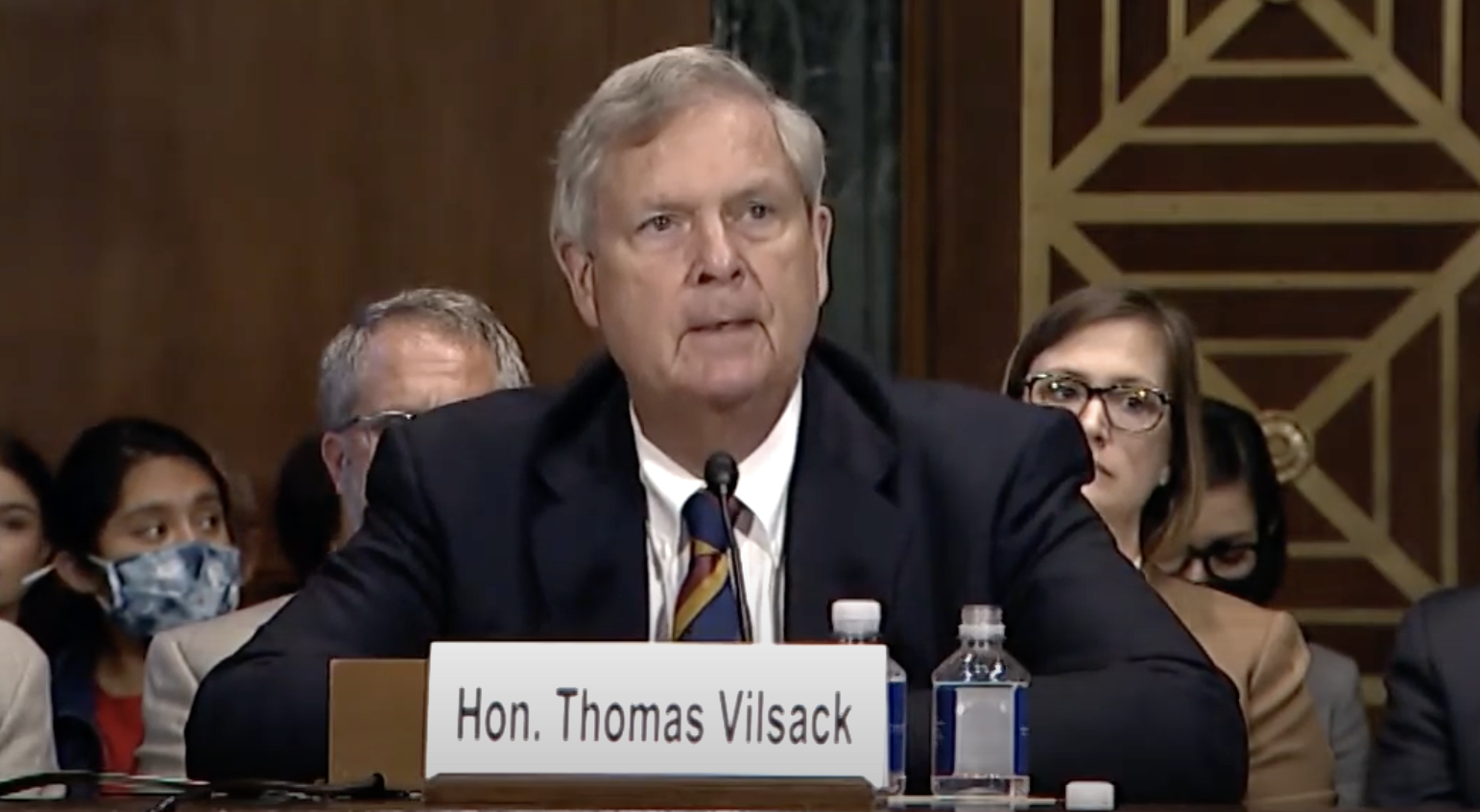 (Washington, D.C.) – Today, the Senate Judiciary Committee heard from Secretary of Agriculture Thomas Vilsack and a panel of farm industry and farmworker leaders to discuss the urgent need for agricultural immigration reform. During the hearing entitled "Immigrant Farmworkers are Essential to Feeding America," Secretary Vilsack and others urged passage of the Farm Workforce Modernization Act of 2021, a compromise reform bill that passed the House of Representatives in March with significant bipartisan support.
All of the hearing witnesses underscored the importance of agricultural workers to our nation's economy and national security. Over half of the nation's 2.4 million farmworkers are undocumented immigrants and many more are present on precarious H-2A temporary work visas. Witnesses representing both farmers and farmworkers called on Congress to provide a path to citizenship for the undocumented farmworkers who have been laboring on our farms and ranches for, on average, well over a decade. 
California Senator Alex Padilla, among others, voiced support for such reform, underscoring the impact of COVID-19 in exacerbating the farmworker plight. More than half a million agricultural workers contracted the coronavirus, and thousands of them lost their lives. "Farmworkers and all workers who worked on the front lines during the pandemic deserve better. They deserve respect, our gratitude, security, and they deserve a pathway to citizenship", said Padilla.
The Senate must act quickly to reform the broken immigration system comprehensively and provide relief for immigrant farmworkers, including a path to immigration status and citizenship. In addition to the Farm Workforce Modernization Act, there are several other mechanisms by which Congress could accomplish this goal, including the U.S. Citizenship Act, S.348, Citizenship for Essential Workers Act, S.747, as well as the budget reconciliation process. Farmworker Justice supports these proposals. 
Whatever the mechanism, the time for Congress to act is now.  As Oregon farmer Shay Myers testified, "It's not ethical, it's not economically viable, and it's not safe to kick this can down the road yet again." 
###
Farmworker Justice is a national advocacy organization for farmworkers. FJ founded in 1981 is based in Washington, D.C. and collaborates with organizations throughout the country to empower farmworkers to improve their wages, working conditions, occupational safety, health, immigration status and access to justice.  For more information visit the Farmworker Justice website at www.farmworkerjustice.org and follow on Twitter at @FarmwrkrJustice.
Media Contact:
BA Snyder
Veritas Group for Farmworker Justice
512.630.6337
BA@TheVeritasWay.com