President Biden signs into law the Inflation Reduction Act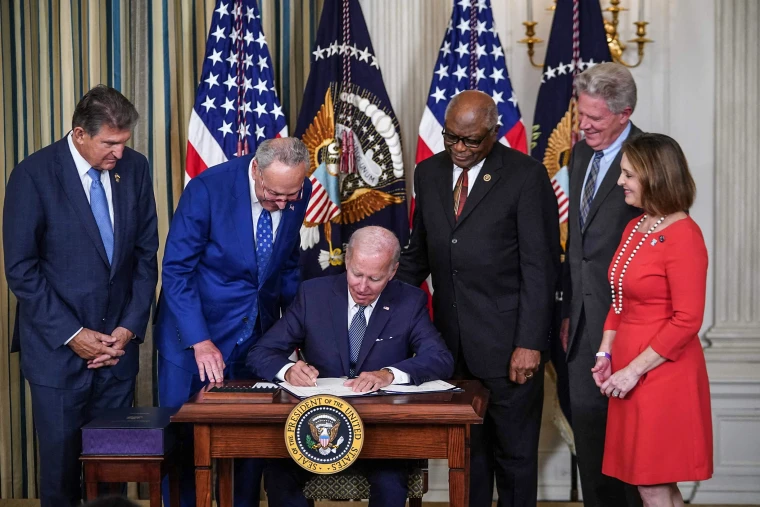 Today, President Biden signed into law the Inflation Reduction Act (IRA), making a historic investment in lowering healthcare costs for American families and addressing the ever-growing threats posed by climate change.  Farmworker Justice applauds the President as well as members of Congress who worked tirelessly to write and advance this vital legislation.
The IRA's investments in health insurance and energy are particularly significant for the farmworker community. Among other changes, the IRA extends subsidies for health insurance purchased through Affordable Care Act (ACA) marketplaces and makes improvements to Medicare benefits. ACA subsidies are essential for ensuring healthcare access for low- and middle-income families, including many farmworkers. The average farmworker family earns less than $30,000 annually in household income, and many would not be able to afford health insurance at all without the federal subsidies. Farmworkers suffer from numerous chronic health conditions due to the dangerous, physically taxing nature of farm labor making the bill's changes to Medicare benefits particularly important for many elders and retired farmworkers.
The IRA's energy provisions are also critically important for farmworkers, who are on the front lines of climate change. The workers who harvest fruits and vegetables and tend livestock to feed the nation are facing increasingly dangerous climate-related conditions on the job.  Whether it is scorching heat waves, toxic wildfire smoke, or unexpected flash floods, the impacts of a warming planet are undeniable. The IRA invests millions of dollars in green energy incentives, including in agriculture, that are anticipated to cut greenhouse gas emissions by more than 40% by 2030. 
Farmworker Justice welcomes this commitment to addressing climate change.  We encourage Congress to go further in protecting farmworkers from extreme weather by passing the Asuncion Valdivia Heat Illness and Fatality Act, which would for the first time create federal heat protections for workers in high-risk workplaces.