Michigan Farmworkers Sue Mastronardi Produce for Pesticide Exposure and Wage Theft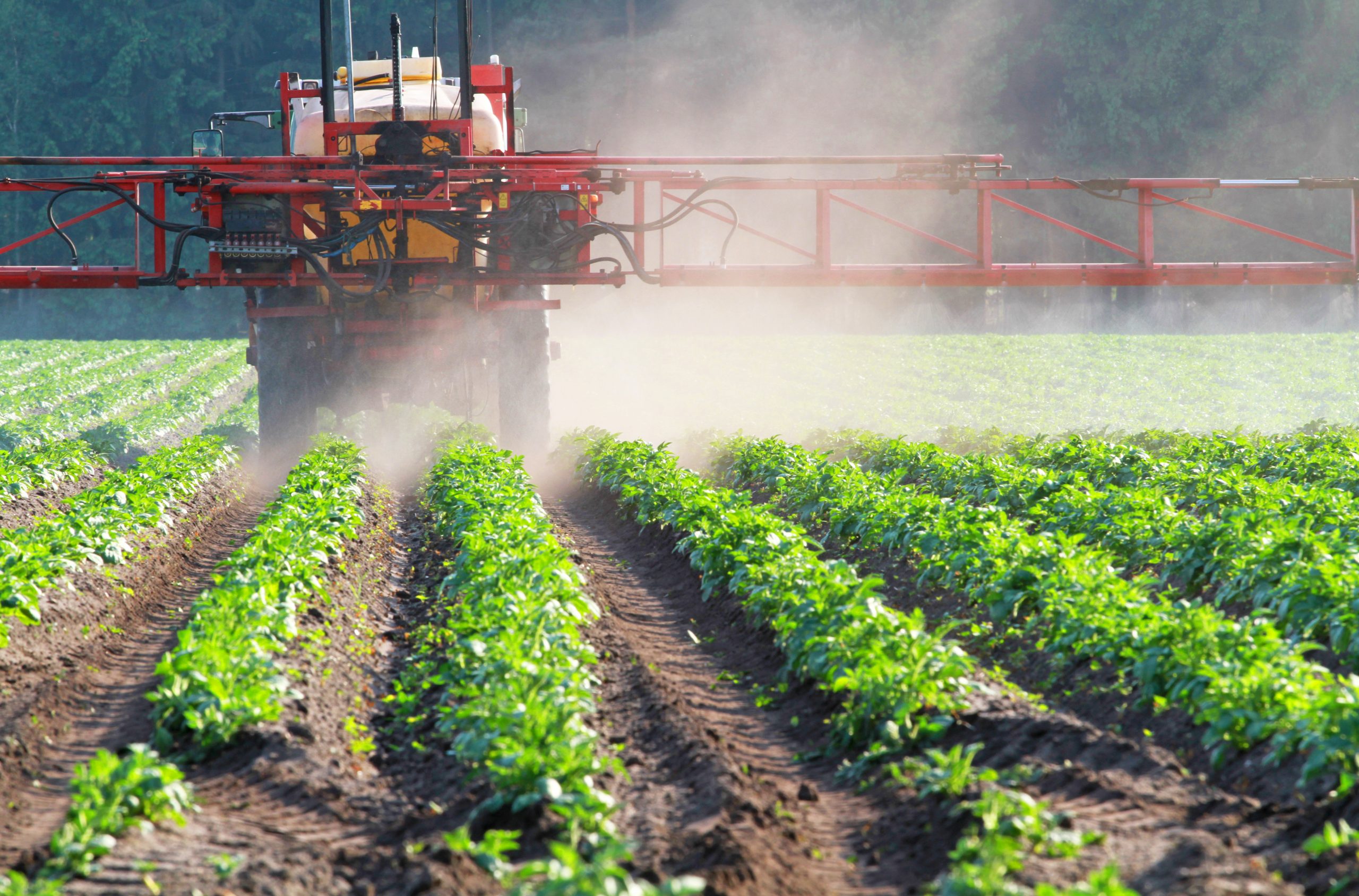 Lawsuit calls attention to abuses and unsafe working conditions faced by farmworkers at Michigan mega greenhouse
YPSILANTI, MI – On June 1, 2022, three farm workers filed a class action lawsuit against their former employers, Mastronardi Produce-USA, Inc. and Maroa Farms, Inc. for violations of federal law relating to harmful pesticide exposure, and a deceptive bonus structure. Plaintiffs Benjamin Lopez, Oscar Carlos Lopez Ramirez, and Ramona Reyes Saucedo, along with their coworkers, were exposed to dangerous pesticides while working in Mastronardi's two million square foot greenhouses in Coldwater, Michigan. 
The Plaintiffs and their co-workers were repeatedly exposed to Virocid, Virkon S, and Sodium Hypochlorite 12.5% – disinfectants regulated as pesticides by the Environmental Protection Agency (EPA) – without proper training, proper personal protective equipment, or access to information about the pesticides being used. Plaintiffs and their co-workers experienced ongoing medical issues including daily nose bleeds, headaches, burning eyes, and skin rashes. Mastronardi management repeatedly dismissed their symptoms and requests for protection. 
In addition, Mastronardi failed to pay Plaintiffs the promised bonus for meeting production standards by continually increasing the amount of work that had to be completed to receive a bonus, changing how bonuses were calculated, and undercounting their work. Mastronardi also misclassified Ms. Reyes Saucedo as an agricultural worker and failed to pay her overtime wages when she was employed as a janitor cleaning bathrooms, lunchrooms, and migrant housing. 
The workers are represented by the Michigan Immigrant Rights Center (MIRC), a nonprofit legal resource center for immigrants and farmworkers in Michigan, and Farmworker Justice, a national nonprofit farmworker advocacy organization based in Washington, D.C. 
"Pesticide exposure continues to be a serious health and safety risk for our nation's farmworkers who help bring food to our tables, regardless of whether they perform their work in a field or a greenhouse," said Anna Hill Galendez, an attorney with MIRC. "Despite the known risks of pesticide exposure, cases involving serious injury and illness to farmworkers as a result of pesticide exposure are all too common, and workers who speak up face the very real risk of retaliation by their employer. Our plaintiffs have demonstrated tremendous courage in coming forward and disclosing to the public the horribly unsafe and unjust working conditions at Mastronardi."
"Although the practice of wage theft is unfortunately quite common in low-wage industries such as agriculture, it is especially disheartening to witness it in this context, where hundreds of migrant workers traveled long distances to Coldwater based upon Mastronardi's promise that they would be able to earn a living wage, only to find out that Mastronardi's guarantees were nothing more than an empty promise," said Trent Taylor, staff attorney for Farmworker Justice.
The workers' complaints fit with a pattern of concerns at Mastronardi facilities in the U.S. According to news reports, Mastronardi facilities in several states have received fines from the Occupational Safety and Health Administration (OSHA) and the Department of Labor (DOL). Mastronardi has received multiple citations for workplace hazards at a warehouse in Livonia, and the company was previously fined by DOL for wage violations at Maroa Farms. In 2021 a Maine greenhouse owned by Mastronardi was ordered to pay wages and penalties to workers, and in 2020 COVID-19 outbreaks occurred in Mastronardi greenhouses in New York and Michigan.
"Farmworkers, like all workers, deserve safe and healthy workplaces," said Anna Hill Galendez. "We hope that this lawsuit calls attention to the tremendous abuses that many farmworkers experience and will force Mastronardi to reform its policies and comply with the law."
"We come to work. They should treat us well. We do our work so that the company can make money. The company should take care of its workers," said Benjamin Lopez, migrant farmworker and a named Plaintiff.
"Workers also have rights," said Ramona Reyes Saucedo, one of the named Plaintiffs. "Maroa should treat their employees with dignity and respect and take the proper safety measures to make sure the chemicals and pesticides used don't harm the employees' health. My health was affected a lot, my nose bled frequently, and it was difficult for me to breathe without pain or a burning sensation in my chest."
Workers who have questions about their rights can call MIRC's free confidential Farmworker and Immigrant Worker hotline at 800-968-4046.
###
Michigan Immigrant Rights Center (MIRC) is a statewide legal resource center for Michigan's immigrant communities that works to build a thriving Michigan where immigrant communities experience equity and belonging. MIRC's work is rooted in three pillars: direct legal services, systemic advocacy, and community engagement and education. MIRC's Farmworker and Immigrant Worker Rights practice focuses on representing farmworkers with their employment and civil rights matters and specializes in cases at the intersection of workplace and immigrant rights. michiganimmigrant.org 
Farmworker Justice (Justicia Campesina) is a nonprofit organization that seeks to empower migrant and seasonal farmworkers to improve their living and working conditions, immigration status, health, occupational safety, and access to justice. The organization is based in Washington, D.C. and works with farmworkers and their organizations throughout the nation. farmworkerjustice.org