Farmworker Justice, AIM at Melanoma, and Vista Community Clinic Work to Improve Farmworkers' Access to Skin Cancer Care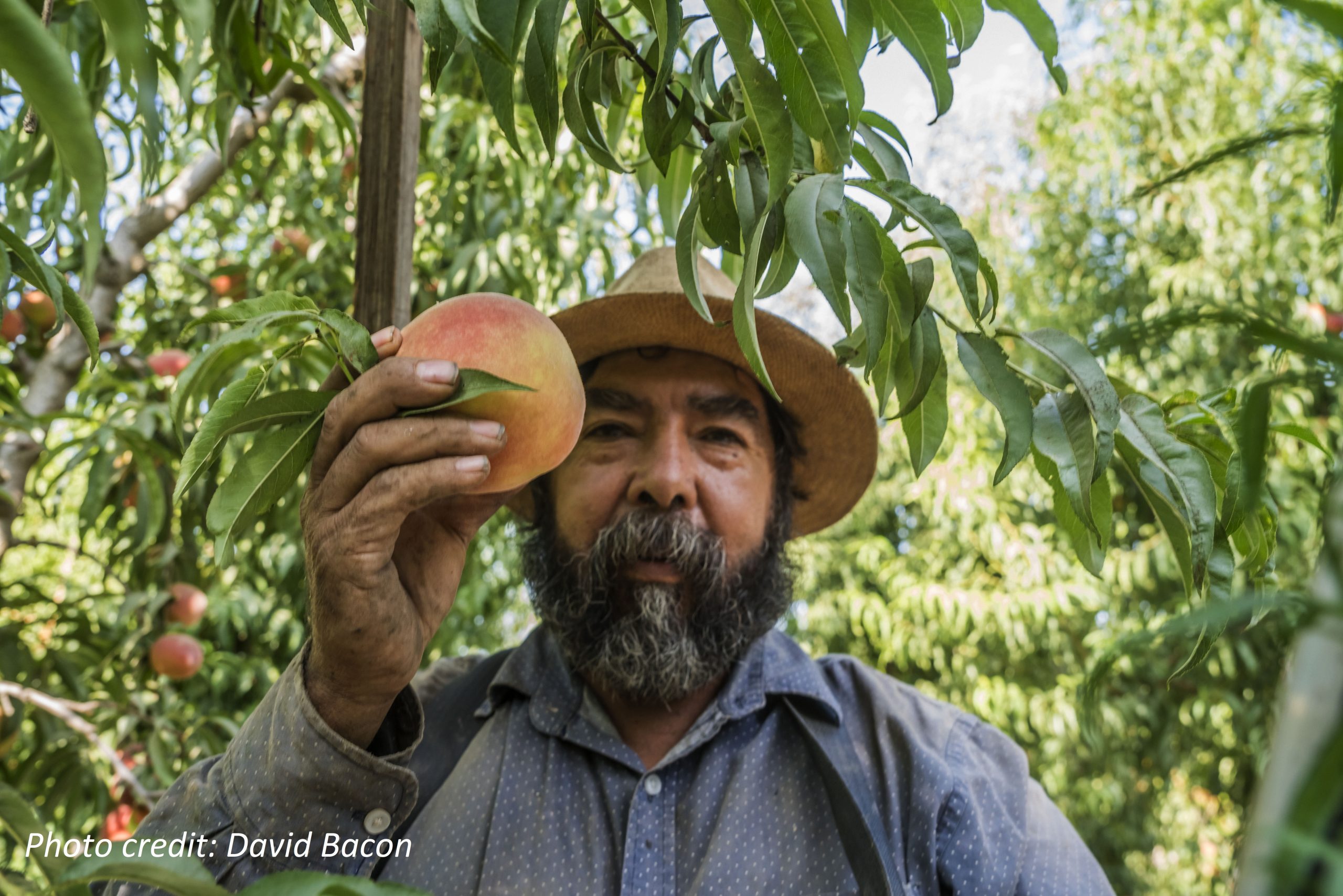 FOR IMMEDIATE RELEASE 
February 23, 2022
(Washington, D.C.) – Farmworker Justice announces a partnership with AIM at Melanoma and Vista Community Clinic (VCC) on a new project, ReUnidos: Farmworker Connections to Skin Cancer Care. The project, both a research study and a capacity-building effort, includes a series of skin cancer screening events – the first of which was held Friday, February 18 in North San Diego County, California. The aim of ReUnidos is to develop a sustainable model that can be replicated in other underserved populations to address health disparities specific to cancer care.
Funded by Bristol Myers Squibb, ReUnidos will study the role of patient navigators in facilitating the timely diagnosis and treatment of farmworkers with skin cancer. In so doing, the project will explore promising practices to advance health equity. "We are excited to execute the first phase of this project to help conduct skin cancer screenings with the help of our partners," says Alexis Guild, Director of Health Policy and Programs for Farmworker Justice. "By partnering with community organizations, we are able to develop solutions and ensure continuity of care for farmworker communities."
Project partners have already trained a dedicated cadre of community outreach workers (lideres) from advocacy group Poder Popular in skin cancer patient navigation and the development of sustainable referral pathways for patients with potential skin cancer. With the vital work of the Poder Popular lideres, and support from Drs. Thomas Arcury and Sara Quandt from Wake Forest School of Medicine as well as Drs. David Savage and Kathryn Bollin from Scripps Health, Dr. Susan Boiko, and Dr. Mona Mofid from The American Melanoma Foundation, farmworkers who often face delays in diagnosis and treatment can go through a more streamlined process for timely care. 
Farmworker Justice aims to increase access to justice on behalf of the farmworker community, including improving their access to accurate health information and comprehensive care. ReUnidos is one example of efforts underway to help farmworkers overcome barriers and improve their health outcomes.
###
Farmworker Justice is a national advocacy organization for farmworkers. Founded in 1981, FJ is based in Washington, D.C. and collaborates with organizations throughout the country to empower farmworkers to improve their wages, working conditions, occupational safety, health immigration status and access to justice.  For more information visit the Farmworker Justice website at www.farmworkerjustice.org and follow on Twitter at @FarmwrkrJustice.
Founded in 2004, AIM at Melanoma is a global foundation dedicated to finding more effective treatments and, ultimately, the cure for melanoma while improving the lives of those it affects. AIM's global research initiatives include The International Melanoma Tissue Bank Consortium, The Melanoma International Collaboration for Adaptive Trials, and the International Melanoma Working Group. AIM at Melanoma provides education, connection to resources and opportunities for meaningful engagement to help patients and caregivers/families better face the challenges of melanoma. For more information, visit www.AIMatMelanoma.org and follow our groundbreaking initiatives on Facebook, Twitter, and YouTube.
Media Contacts: 
BA Snyder
Veritas Group for Farmworker Justice
512.630.6337
BA@TheVeritasWay.com
Samantha Guild
AIM at Melanoma
916.706.0599
SGuild@AIMatMelanoma.org