Biden reinforces commitment to overhauling immigration system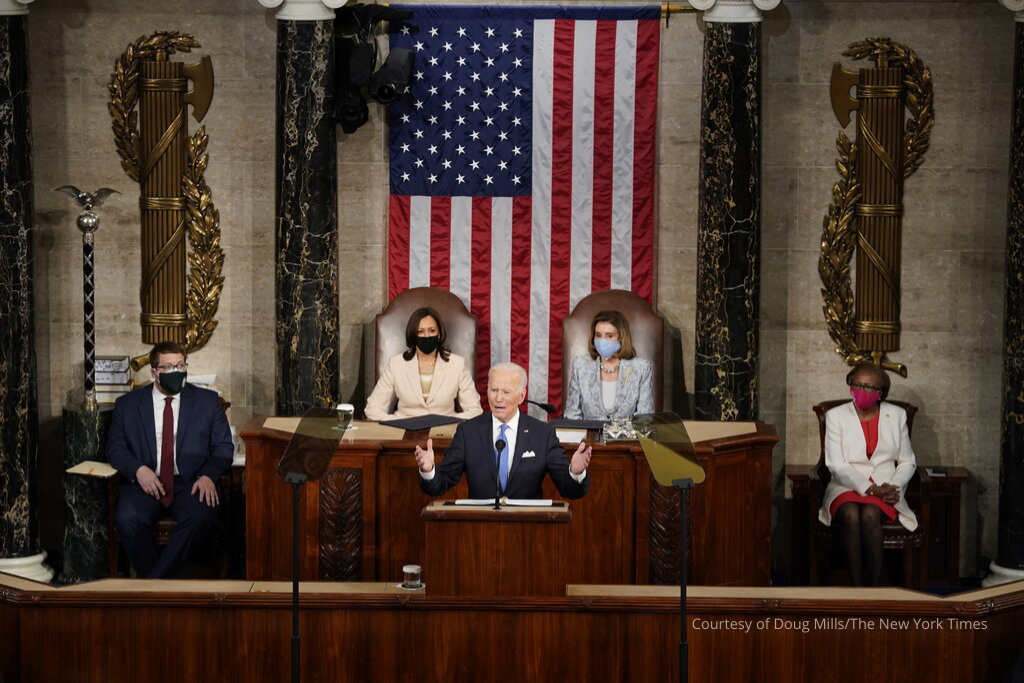 (Washington, D.C.) – Tonight, President Biden called upon Congress to pass comprehensive immigration reform, including pathways to citizenship for undocumented immigrants and, in particular, farmworkers. Farmworker Justice supports and is advocating for such reform.
"Congress needs to overcome the scapegoating and fear-mongering of immigrants. Undocumented immigrants provide essential services to this country including as the majority of the agricultural work force," said Bruce Goldstein, President of Farmworker Justice. "Congress must finally end the political deadlock that inflicts harm on farmworkers, their families and the farm owners who employ them. We thank the President for his support of common-sense action that is long overdue."
Farmworkers work without adequate labor protections, through wildfires, disease and in constant fear of deportation. Their lives are diminished by exploitative employers that rely on intimidation and hostile work environments to suppress vulnerable people. Because of their lack of immigration status, many are unable to fight back against unfair labor practices and poor conditions.
Immigration status will allow farmworkers to speak up against dangerous work practices, demand fair wages and improve their living conditions. It will also stabilize the farm labor force and help consumers who want responsibly produced food. It is only fair that the Congress pass legislation that recognizes the contribution of immigrants to our society.  
###
Farmworker Justice is a national advocacy organization for farmworkers. FJ founded in 1981 is based in Washington, D.C. and collaborates with organizations throughout the country to empower farmworkers to improve their wages, working conditions, occupational safety, health, immigration status and access to justice.  For more information visit the Farmworker Justice website at www.farmworkerjustice.org and follow on Twitter at @FarmwrkrJustice.
Media Contact:
BA Snyder
Veritas Group for Farmworker Justice
512.630.6337
BA@TheVeritasWay.com