"Poder en Salud": Informing Farmworkers About COVID-19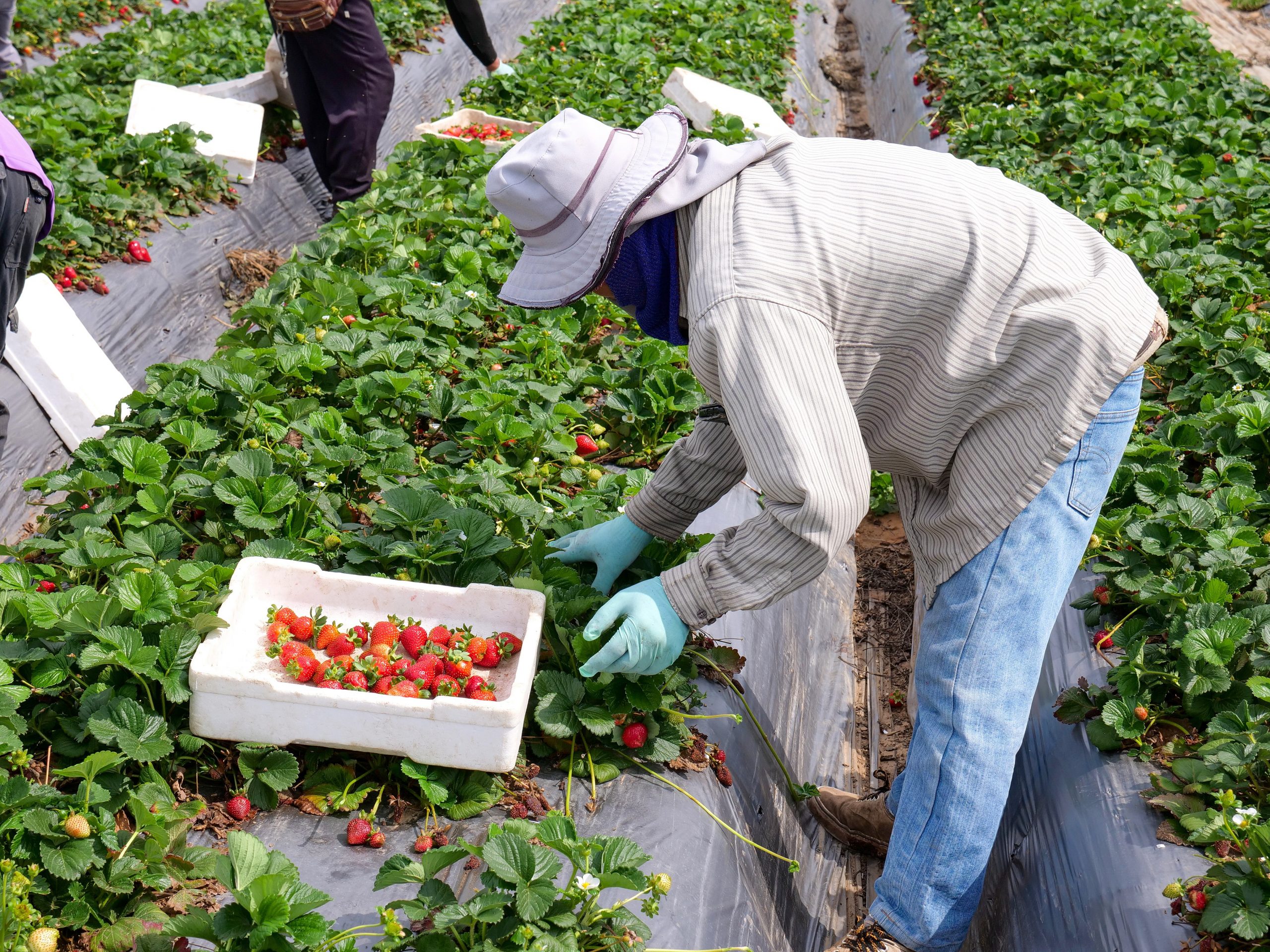 A recent California study showed that farmworkers—despite being at elevated risk for contracting COVID-19—have less information about the disease, due to language barriers. The study also illuminated the difficulties farmworkers face in obtaining healthcare when they do fall ill. (Read more about the study here.)
To that end, Farmworker Justice is collaborating with PROCEED Inc. – National Center for Training Support and Technical Assistance (NCTSTA), as well as community-based partners across four states—the Organización en California de Líderes Campesinas; Campesinos Sin Fronteras in Arizona; Pineros y Campesinos Unidos del Noroeste (PCUN) in Oregon; and the Farmworker Association of Florida—to provide farmworkers with information about COVID-19 and connect them to health resources in their communities. The project— "Poder en Salud," or "Power in Health" —is a partnership made possible by funding from the Centers for Disease Control and Prevention (CDC).
Artistic collaborators will help FJ convey information about COVID-19 in ways that are both accessible to farmworkers and that speak directly to their experiences. A graphic designer will develop visual materials such as comic books and infographics—especially important for those farmworkers with less formal education and who may not speak Spanish as a first language. FJ is also working with the Pinyon Foundation to create public service announcements in both Spanish and Mixteco, with actors drawn from farmworker communities.  The PSAs and visual materials will combine farmworkers' experiences of COVID-19 with CDC-approved messaging, teaching prevention strategies that are both scientifically sound and relevant to farmworkers' lives.
Our four community partner organizations will play a crucial role in the project, contributing their expertise on farmworkers' needs and the health resources available in their states. After materials have been developed, these organizations will train cadres of promotores de salud (community health workers) in COVID-19 prevention and available resources; these promotores will then distribute the information to farmworkers. Partner organizations will also participate on PROCEED Inc. – NCTSTA's National Advisory Committee, sharing their local experiences and insight with other national partners and the CDC.
FJ appreciates the logistical and operational support of PROCEED Inc. – NCTSTA, which is managing the funding and information review process. Together, we hope to limit the impact of COVID-19 on one of the nation's most essential—and vulnerable—populations.
The "Poder en Salud" project is 100% supported by the Centers for Disease Control and Prevention(CDC) of the U.S. Department of Health and Human Services (HHS) under CDC/HHS Funding Opportunity OT18-1802, entitled "Strengthening Public Health Systems and Services through National Partnerships to Improve and Protect the Nation's Health" via a Cooperative Agreement with PROCEED, Inc. The contents are those of the author(s) and do not necessarily represent the official views of, nor an endorsement, by CDC/HHS, or the U.S. Government</em