Farmworker Justice Update: May 17, 2022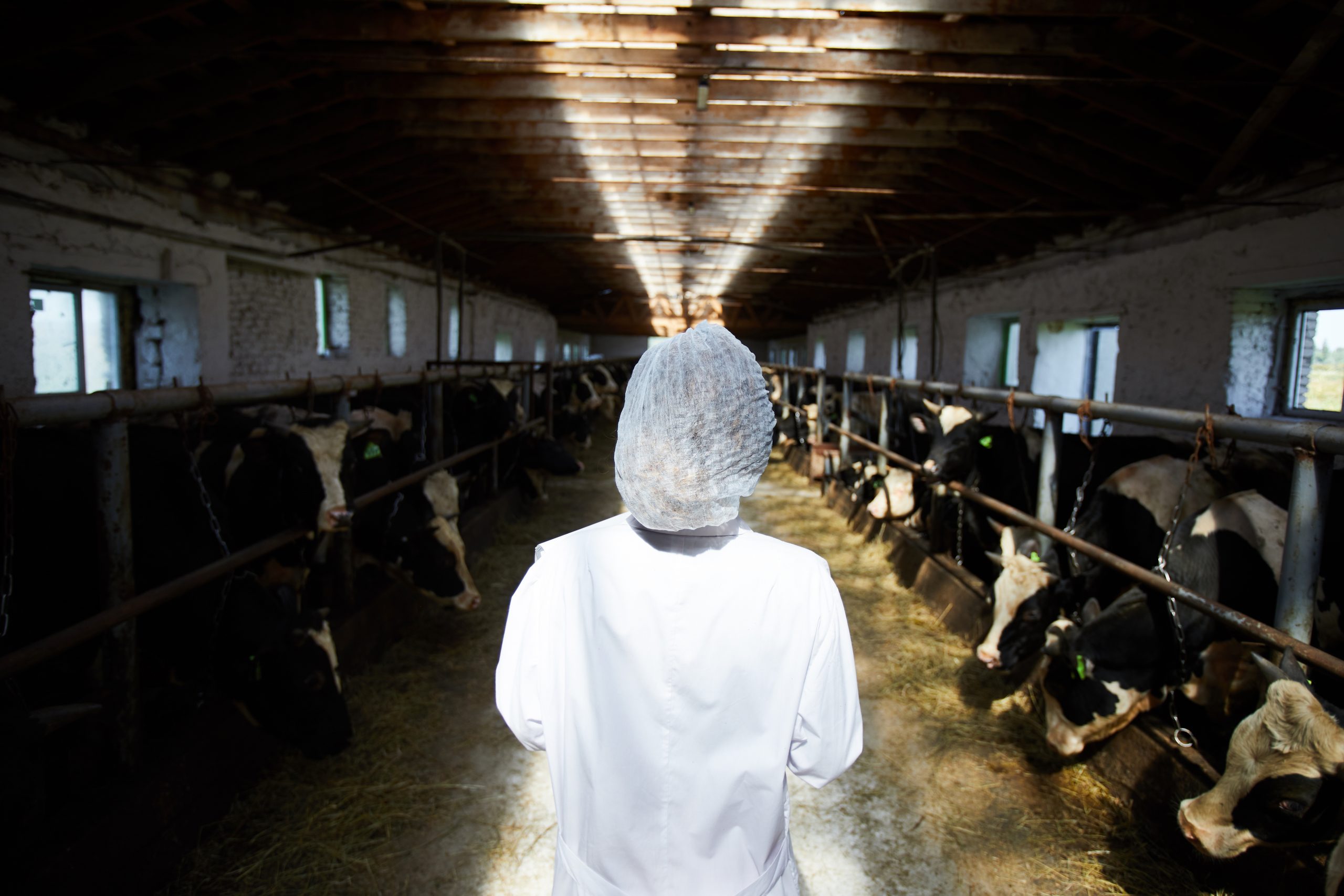 LITIGATION
Biden Administration Opposes Roundup Manufacturer's Appeal to the Supreme Court 
Edwin Hardeman v. Monsanto Company, Case Nos. 19-16636, 19-16708 (9th Cir. 2021) on appeal of Case Nos. 16-cv-00525 & 16-md-02741 (N.D. Cal. 2019). The Solicitor General of the United States has asked the Supreme Court to reject an appeal by Bayer AG, manufacturer of the herbicide Roundup, in a California civil case that resulted in a $25 million verdict against the company. The case involved claims that Roundup had caused the plaintiff's non-Hodgkin's lymphoma, and that the product label did not disclose that the herbicide posed a cancer risk. Bayer acquired Monsanto in 2018. The company alleged that EPA's approval of the label preempted "failure to warn" claims under state law. However, the Biden administration argued that EPA's label approval does not preempt such claims. If the Supreme Court rejects Bayer's appeal, it will make it more difficult for the company to avoid liability in thousands of similar claims that are currently pending. The claims in the case stem from residential use of Roundup, but its active ingredient glyphosate is also present in some widely used agricultural herbicides. Farmworker Justice and others, represented by Earthjustice, submitted an amicus brief when the case was being appealed in the Ninth Circuit.
Ninth Circuit Rules in Favor of Mexican Veterinarians in Temporary Visa Abuse Case 
Rodriguez et al v. Giles, Case No. 19-35526 (9th Cir. 2022). The Ninth Circuit Court of Appeals found that Funk Dairy in Idaho abused the TN Visa program when it recruited six Mexican veterinarians to work as animal scientists at a dairy in Idaho and required them to work substantially as general laborers.  Established by the North American Free Trade Agreement (NAFTA), the TN Visa program allows qualified professionals from Mexico and Canada to work in the United States on a temporary basis. The court found that Funk Dairy abused the visa process to obtain the veterinarians' work to ultimately have them provide menial physical labor. The workers labored in horrible conditions, substantial enough to constitute violations of federal forced labor statutes.  Read the full opinion here.
IMMIGRATION AND LABOR
Oregon Signs Overtime Protections for Farmworkers into Law 
Governor Kate Brown signed legislation that phases out the state's overtime pay exemption in agriculture into law on April 18, 2022.  Oregon officially became the eighth state in the nation to provide farmworkers with the same benefit to overtime pay enjoyed by employees in other industries.  An estimated 86,000 farmworkers in Oregon will be entitled to overtime pay. The bill includes a phase-in period of five years for overtime pay that is set to begin next year. Between 2023 and 2025, farmworkers will begin to enjoy overtime pay at 55 hours a week. The threshold for overtime pay will drop to 48 hours from 2025 to 2027, and it will ultimately fall to 40 hours per week in 2027.
USCIS Grants Automatic Extensions for Most Individuals Applying to Renew a Work Permit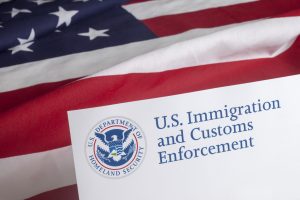 On May 4, 2022, U.S. Citizenship and Immigration Services (USCIS) issued a temporary final rule, which is immediately effective, to automatically extend the time period to renew expiring Employment Authorization Documents (EADs).  The final rule is part of USCIS' larger effort to reduce backlogs in the immigration system. Noncitizens who have been admitted as refugees,  have properly filed applications for or been granted asylum, Temporary Protected Status (TPS), or withholding of deportation or removal, or are applying to be a Legal Permanent Resident (LPR) are eligible for an automatic extension of up to 540 days. The rule adds a 360 day extension to USCIS' previously announced automatic extension of 180 days for certain visas.
DOL Issues NPRM on Wagner-Peyser Act Staffing, Including the Monitor Advocate System
The U.S. Department of Labor (Department or DOL) issued a notice of proposed rulemaking (NPRM) that would mandate states to use State merit staff for the provision of Wagner-Peyser Act Employment Service (ES) services.   Further, the DOL is proposing changes that would strengthen the ability of migrant and seasonal farmworkers to access protections available through the Monitor Advocate System and the Employment Service and Employment-Related Law Complaint System (Complaint System).  Additionally, according to DOL's press release, the proposal would enhance the status of state monitor advocates, strengthen state workforce agencies' (SWAs) requirements for recruiting and hiring staff that are able to provide employment services to workers, and increase the data SWAs must collect. Comments are due June 21, 2022. If you are interested in participating in a discussion about the proposal with Farmworker Justice, please email Andrew Walchuk at awalchuk@farmworkerjustice.org.
Massachusetts Fairness for Farmworkers Act Stalls in Legislative Committee
On May 16, 2022, the Massachusetts Joint Committee on Labor and Workforce Development referred the Fairness for Farmworkers Act (S.1205) to the Joint Committee on Rules for further  study.  This means that the bill will be studied during the recess until the legislative session restarts in July, but the move will make it difficult to pass the bill during this session in its current form.  The Act would raise the minimum wage for farmworkers in Massachusetts from $8.00/hour to $13.50/hour, bringing them in line with all other wage workers in the Commonwealth.  It would also guarantee all seasonal agricultural workers in Massachusetts the right to overtime pay after 55 hours of work in a work week.  Finally, the Act would grant farmworkers in Massachusetts the right to pick an off day each week, and the right to receive premium pay at a time and a half of their regular rate if they opt to work on their off day. Farmworker Justice delivered a letter in support of the Fairness for Farmworkers Act to the Massachusetts Legislatures' Joint Committee on Labor and Workforce Development.
FARMWORKER HEALTH AND SAFETY
Oregon Adopts Final Rules on Wildfire Smoke and Heat Stress
Oregon adopted final rules to protect workers from wildfire smoke and heat stress on May 9.  The wildfire smoke rule, which becomes effective July 1st, sets thresholds at which employers are required to provide NIOSH approved respirators to employees, and establishes thresholds for mandatory use of respirators and for the implementation of respiratory protection programs. The rule also includes requirements regarding communications and employee training. The heat stress rule, which becomes effective June 15th, requires employers to provide workers with water, shade and paid cooling breaks. In addition, it sets requirements to protect employees from excessive heat in employer-provided labor housing. These new rules replace temporary emergency rules issued in 2021 in response to the severe heat waves and wildfires that affected the state that year. Farmworker Justice joined Oregon farmworker organizations in submitting comments in support of strong worker protections against wildfire smoke and heat hazards.
Colorado Standard on Extreme Heat Now in Effect
As of May 1, 2022, Colorado's regulations on extreme heat are in effect. Colorado's regulations on extreme heat include several provisions to protect farmworkers. Employers must provide at least 32 ounces of chilled, potable water per hour per employee and quality shade when the temperature at a worksite is or is forecast to be at least 80 degrees Fahrenheit. Employers must account for increased risk conditions such as temperatures exceeding 95 degrees and unhealthy air quality.  Additionally, the employer must implement safety procedures, monitor and receive reports, and respond to possible heat illness or injury. Further, employers must provide training to employees about heat stress if the temperature is reasonably expected to exceed 80 degrees Fahrenheit at any point during the calendar year.  These training materials must be provided in the employee's primary language, in written or verbal form.
FJ Publishes Health Policy Bulletin on Heat Stress and Issue Brief on Climate Crisis and Its Impact on Farmworkers
FJ's 2022 Health Policy Bulletin on Heat Stress is now available. The Health Policy Bulletin features an overview of the current policy landscape for heat stress regulations at the federal and state level, articles by our partners at Migrant Clinicians Network and the Idaho Organization of Resource Councils, and a summary of recent academic research related to heat stress and farmworkers. Past issues of the Health Policy Bulletin are also available on our website.
FJ also published an Issue Brief on the Climate Crisis and Its Impact on Farmworkers. The issue brief, prepared for FJ's Environmental Justice Symposium (May 17th and 18th), outlines the most relevant laws, regulations, and government programs regarding heat stress, pesticides, food security, and water access. FJ will provide a report summarizing the Environmental Justice Symposium in early summer.
For more information about the Health Policy Bulletin, the Issue Brief, or the Environmental Justice Symposium, contact Mayra Reiter at mreiter@farmworkerjustice.org or Alexis Guild at aguild@farmworkerjustice.org.