Farmworker Justice Update: March 17, 2021 – Immigration Bill Vote Imminent
House Prepares to Vote on the Farm Workforce Modernization Act, a Major Immigration Reform Bill
             Tomorrow (March 18th), the House will vote on the "Farm Workforce Modernization Act" (HR 1603) and the "Dream and Promise Act" (HR 6). If the bills pass in the House, they will then head to the Senate, where they will require sixty votes each to pass. Farmworker Justice strongly supports both bills. The Dream and Promise Act would finally create a pathway to permanent residence for DREAMers and individuals eligible for Temporary Protected Status (TPS) or Deferred Enforced Departure (DED) – an estimated four million people.
The Farm Workforce Modernization Act (FWMA) is a bipartisan bill that would provide undocumented farmworkers and their families with a pathway to citizenship and would reform the H-2A temporary agricultural visa program. The legislation's leading cosponsors are Rep. Zoe Lofgren (D-CA), Chair of the House Judiciary Committee's Subcommittee on Immigration, and Rep. Dan Newhouse (R-WA), a farmer and former state agriculture secretary. The bill's text is the result of difficult negotiations between labor advocates—including United Farm Workers and Farmworker Justice—and agri-business groups. Farmworker advocates and agricultural employers have each sought to pass legislation responsive to their constituencies without success. There have been similar efforts at passing bipartisan, labor-management compromises for two decades that have failed to win sufficient votes, largely due to opposition from legislators who oppose granting immigration status to undocumented immigrants. Although the bill's contents reflect compromises needed to create a realistic potential for enactment, the FWMA would ultimately improve the lives of many hundreds of thousands of farmworkers and their families. Read the Farmworker Justice Fact Sheet on the bill here.
Farmworker Justice urges members of the House to vote in favor of both bills.
U.S. Citizenship Act of 2021 Introduced in the House and Senate
             President Biden's proposed U.S. Citizenship Act of 2021 ("USCA") was introduced by Senator Bob Menendez (D-NJ) and
Representative Linda Sanchez (D-CA) on February 19, 2021. The USCA would make extensive changes to immigration laws. The legislation would include a prompt path to immigration status and citizenship for farmworkers and their families, end discriminatory exclusions of farmworkers from much-needed federal labor protections, and address many of the root causes of migration. Although immigrant and labor rights organizations, including Farmworker Justice, have supported the bill, it is unclear whether it can garner the votes needed to pass in the House and Senate. Senator Dick Durbin (D-IL), Chair of the Judiciary Committee and chief sponsor of the DREAM Act for many years, said this week that the USCA currently lacked sufficient support to pass the Senate.
Venezuela and Burma are Newly Designated for Temporary Protected Status
             Over the past couple of weeks, the Department of Homeland Security has announced its decision to newly designate Venezuela and Burma for Temporary Protected Status (TPS) for eighteen months. TPS designation is granted when catastrophic events—such as war, famine, or natural disasters—make it particularly dangerous for immigrants to return to their countries of origin. With TPS, individuals can work and live without fear of deportation. Advocates are pushing the Biden administration to redesignate TPS for Haiti and to newly designate TPS for Cameroon and Mauritania.
Senate Continues Confirmation Process for President Biden's Nominees
             President Biden's nominees are continuing to work their way through the Senate confirmation process, with Merrick Garland confirmed as Attorney General and Michael Regan confirmed to lead the Environmental Protection Agency (EPA). Regan demonstrated a commitment to environmental justice while serving in North Carolina's state government. The Senate has also voted to advance Xavier Becerra's nomination for Secretary of the Department of Health and Human Services (HHS) and is expected to take a confirmation vote in the coming days. Farmworker Justice collaborated with Becerra in his role as a Congressperson and as California's Attorney General.
Oregon Considers Overtime Protection for Farmworkers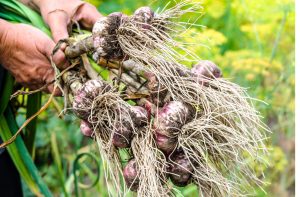 Oregon is considering a bill (HB 2358) that would require overtime pay for farmworkers in the state. At a hearing in front of the Business and Labor Committee, Bruce Goldstein testified on behalf of Farmworker Justice in support of the legislation at the invitation of PCUN, Oregon's farmworker union, and legislators. As Mr. Goldstein explained in his written testimony, the exclusion of farmworkers from overtime protections—at both the state and federal level—is the legacy of New Deal compromises with southern states that wished to maintain plantation-style relationships with the primarily Black workforce. He further argued that it is time for agricultural employers to stop basing their business models on exploitative immigration policies and exclusions of farmworkers from labor protections that have long been applied to most other employers and workers.
Virginia Rejects Minimum Wage Protection for Farmworkers
As the fight to increase the minimum wage gains momentum across the country, farmworkers are often left behind. The Fair Labor Standards Act (FLSA) excludes farmworkers from overtime pay and creates multiple exemptions that leave farmworkers out of minimum wage protections. A state bill that would have filled some of these gaps for farmworkers in Virginia lost in a committee vote in February. Even though the bill's sponsor noted that one in five Virginia farmworkers make below the state minimum wage, agribusiness advocates claimed no minimum wage protections were necessary because workers are already compensated fairly. To compare farmworker wages across the country, visit Farmworker Justice's interactive map.
H-2A Worker Files Lawsuit in Federal Court After Being Unlawfully Detained by ICE
A South African H-2A worker who was unlawfully held for more than a month in Immigration and Customs Enforcement (ICE) detention has filed suit in federal court against his former employers and ICE. According to his complaint, the plaintiff came to work in the United States on a valid H-2A temporary agricultural work visa. After about three months working for growers in Arkansas, the plaintiff told his employers that he would be switching to a new H-2A job in North Dakota—something he is permitted to do within the H-2A program. But rather than permitting the plaintiff to leave, his employers filed a false report with ICE officials who promptly arrested the plaintiff and subsequently held him in ICE detention for more than a month. Represented by Southern Migrant Legal Services, the plaintiff's suit raises multiple claims, including Fourth Amendment violations, human trafficking, malicious prosecution, and false imprisonment.
Immigrant Rights Group Launches Notifica App
             United We Dream, with the help of Matter Supply, has launched an updated version of its "Notifica" App. The app was created by immigrant youth to provide up-to-date news, information, and resources for immigrant families. By downloading the app, users will receive updated information on how to stay safe when interacting with law enforcement agents, access to a database of community resources for immigrants, guides on how to apply for DACA, and notifications on changes to immigration policies. You can download the app here.
Farmworker Health and Safety
President Biden Signs $1.9 Trillion American Rescue Plan
            Last week, President Biden signed into law the American Rescue Plan, a $1.9 trillion package to address the COVID-19 pandemic and the resulting economic crisis. The legislation includes billions of dollars for testing and tracing of the virus as well as for vaccine distribution to bring about an end to the pandemic. Much of this money will be directed at public health efforts within rural communities, including support for community health centers, money to expand a public health workforce, and resources to deploy mobile vaccine units. Funding also goes toward economic relief for the families hit hardest by the pandemic. This includes another round of $1,400 stimulus payments, including to mixed-status families (you can track your check here); expanded federal unemployment ($300 per week through the summer); a child tax credit; and broadened eligibility for health care coverage under the ACA. It also includes funding for increased worker protections and a reimbursement program for employers who choose to provide paid sick leave to workers. You can find a summary of the bill here.
DHS Withdraws Public Charge Rule
On March 15, the Department of Homeland Security (DHS) published a final rule in the Federal Register vacating its August 2019 "Public Charge Rule." Public Charge is a test that has been used to deny status to immigrants who the government deems to be likely to become a "public charge." Under the 2019 rule, the definition of who would qualify as likely to be a "public charge" was broadened significantly in several ways. Low-wage workers would be more likely to be denied immigration status due to their low incomes. In addition, the rule would deny status to individuals who use, even temporarily, health care, housing, or food assistance. As a result, many immigrants avoided taking advantage of benefits and services to which they were entitled, even in the midst of the COVID-19 pandemic and resulting economic recession. Multiple individuals and organizations, including Farmworker Justice, challenged the 2019 rule in courts across the country, leading to various rulings halting implementation of the rule. In March, DHS decided to drop its appeal to the Supreme Court in one of those cases, and on March 15, it published a notice in the Federal Register vacating the rule.
States Take Varying Approaches to Vaccine Distribution Among Farmworker Communities
             Since the beginning of the COVID-19 pandemic more than a year ago, farmworkers have been deemed "essential" and expected to continue showing up to work, regardless of the risk. That designation, without the proper protective gear or workplace policies necessary to keep workers safe, has had deadly consequences. An estimated 500,000 farmworkers have tested positive for the virus and more than 9,000 have died from it. And although the vaccine offers the possibility of an end to the pandemic, vaccine distribution to rural areas where farmworkers work has been logistically challenging. That many farmworkers are undocumented, speak languages other than English, and often lack reliable internet access makes signing up for appointments even more difficult. Some places, like Riverside County in California, are proactively working with growers to facilitate on-site vaccination programs and ensure workers have access to immediate vaccines. Meanwhile, other states are imposing requirements that are likely to deter undocumented workers from getting vaccinated.
Farmworker Justice recently published a fact sheet outlining the vaccine plans and requirements in several of the top agriculture states. We encourage states to move quickly to ensure frontline workers are vaccinated and protected from the virus.
Farmworker Justice Publishes 2021 Health Policy Bulletin
             Farmworker Justice published its 2021 Health Policy Bulletin, which focuses on emergency preparedness in farmworker
communities. The Bulletin includes an update on federal and state policies to protect farmworkers from wildfires; a discussion of strategies to ensure a health justice approach to emergency preparedness among farmworker communities; an article on disaster preparedness education by community health workers; and an overview of current research on the health and safety of agricultural workers. The Bulletin includes contributions from our partners at Rural Women's Health Project and Vista Community Clinic.
National Farmworker Awareness Week Begins on March 25th
             National Farmworker Awareness Week (NFAW) runs from March 25 to March 31. The annual celebration coincides with Cesar Chavez's birthday and is an opportunity to honor the vital role farmworkers play in our society while highlighting the dangerous and unfair conditions they often face on the job. These challenges have been particularly stark over the past year as farmworkers continued to work through the pandemic. To honor NFAW, Farmworker Justice will be sharing interviews with workers and advocates across the country. Tune in at our Facebook page starting on Wednesday, March 25 to watch.