Farmworker Justice Update: June 16, 2022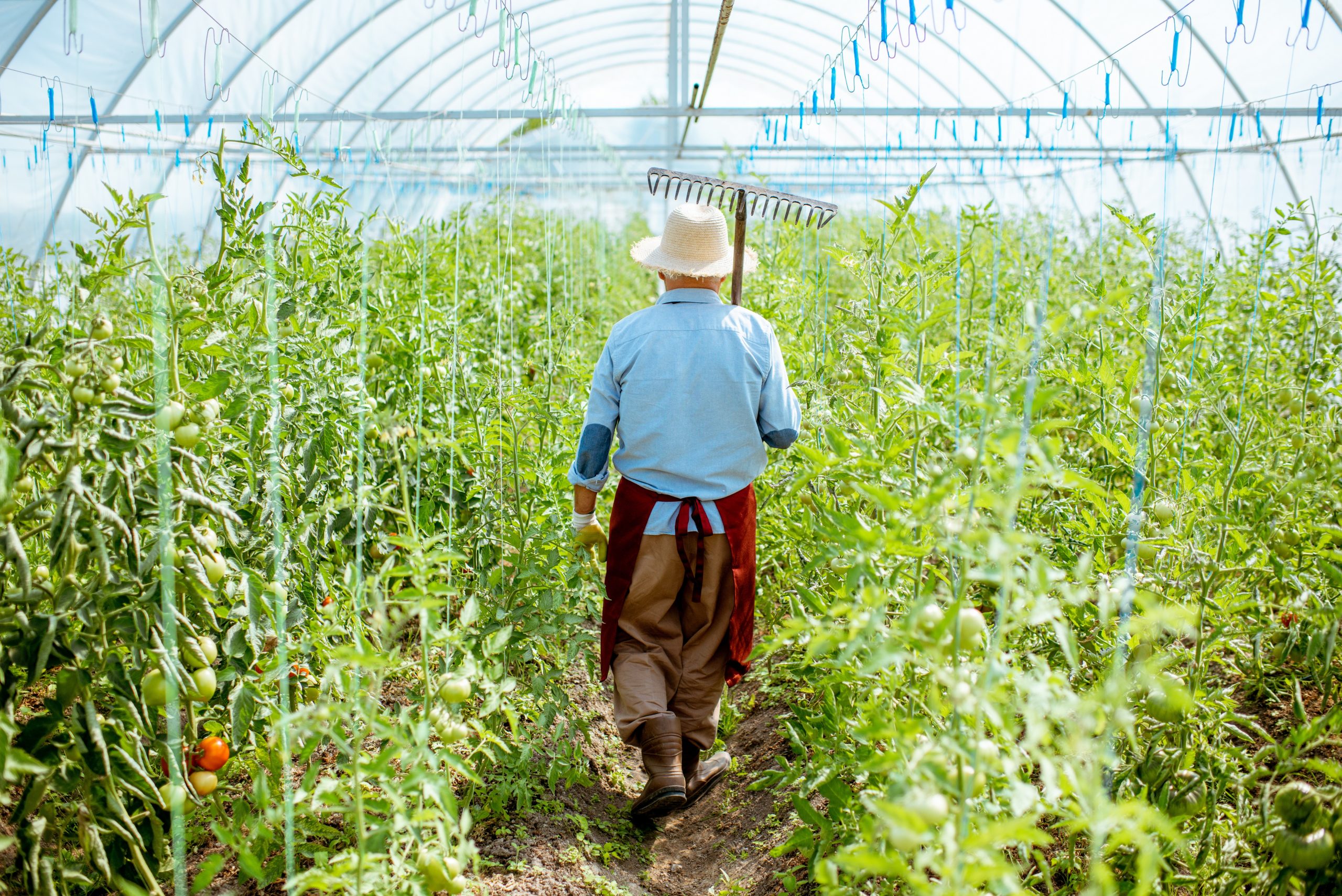 LITIGATION
Michigan Farmworkers Sue Mastronardi Produce for Pesticide Exposure and Wage Theft
On June 1, 2022, Farmworker Justice and the Michigan Immigrant Rights Center (MIRC) filed a class action lawsuit on behalf of three farmworkers against their former employers, Mastronardi Produce-USA, Inc. and Maroa Farms, Inc. for violations of federal law relating to harmful pesticide exposure, and a deceptive bonus structure. 
Plaintiffs Benjamin Lopez, Oscar Carlos Lopez Ramirez, and Ramona Reyes Saucedo, along with their coworkers, were exposed to dangerous pesticides while working in Mastronardi's two million square foot greenhouses in Coldwater, Michigan. The Plaintiffs and their co-workers were repeatedly exposed to Virocid, Virkon S, and Sodium Hypochlorite 12.5% – disinfectants regulated as pesticides by the Environmental Protection Agency (EPA) – without proper training, proper personal protective equipment, or access to information about the pesticides being used. Plaintiffs and their co-workers experienced ongoing medical issues including daily nose bleeds, headaches, burning eyes, and skin rashes. Mastronardi management repeatedly dismissed their symptoms and requests for protection. 
In addition, Mastronardi failed to pay Plaintiffs the promised bonus for meeting production standards by continually increasing the amount of work that had to be completed to receive a bonus, changing how bonuses were calculated, and undercounting their work. Mastronardi also misclassified Ms. Reyes Saucedo as an agricultural worker and failed to pay her overtime wages when she was employed as a janitor cleaning bathrooms, lunchrooms, and migrant housing. 
IMMIGRATION AND LABOR
DOL & DHS Announce Additional Rulemaking on H-2 Programs 
On June 9, 2022, DOL announced new planned rulemaking on the H-2 programs to "promote worker voice and worker protections." DOL was planning to finalize parts of the proposed 2019 H-2A rule from the Trump administration. The finalized 2019 rule is still pending, but DOL's announcement is for additional rulemaking beyond the scope of the 2019 rule. 
Last month, Homeland Security Secretary Alejandro Mayorkas sent a letter in response to Senator Jon Ossoff's letter to various agencies highlighting the rampant abuses in the H-2A program in the aftermath of indictments in the Blooming Onion case.  In the letter, DHS shared that it is preparing to issue a notice of proposed rulemaking that would reform the H-2A and H-2B nonimmigrant worker visas program. The proposed rule "will incorporate policies that produce program efficiencies, address aspects of the program that may result in the exploitation of persons seeking to come to this country as H-2A and H-2B workers, build upon existing protections against prohibited payments and fees or salary deductions by H-2A and H-2B workers in connection with recruitment and/or employment, and protect the rights of both U.S. and noncitizen workers."
President Biden Announces the Los Angeles Declaration on Migration and Protection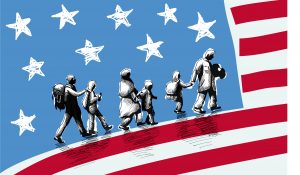 In light of the Los Angeles Declaration on Migration and Protection, the Biden Administration issued its own fact sheet of measures it is taking in connection with the Declaration.  In its announcements accompanying the Declaration, the Biden Administration continued its approach of encouraging and expanding temporary visa programs. As Farmworker Justice has previously emphasized, without adequate safeguards and protections, temporary visa programs put workers at risk of human trafficking, labor exploitation, and gender-based violence.
As part of the broader Los Angeles Declaration on Migration and Protection, the Biden Administration announced two new initiatives affecting farmworkers. First, the Department of Agriculture will invest up to $65 million to promote safe, healthy working environments for U.S. agricultural workers as well as migrant workers in the H-2A temporary agricultural visa program.  United Farm Workers will be providing technical assistance in facilitating USDA's collaboration with farmworker serving organizations. Second, the Department of Labor, Department of State, and Agency for International Development (USAID) issued nonbinding guidance on Fair Recruitment Practices for Temporary Migrant Workers, aimed primarily at the H-2A and H-2B visa programs.  The guidance does not replace or enhance existing requirements in DOL regulations. 
SCOTUS Dismisses Attempt by States to Intervene in Public Charge Case
On June 15, 2022, the Supreme Court dismissed a request from Republican-led states to defend the Trump administration's public charge rule, which would have negatively impacted the immigration applications of immigrants receiving public benefits. The Biden Administration had already announced that it would not defend the Trump rule further while it pursued new rulemaking on the public charge admissibility ground. Farmworker Justice was one of ten plaintiffs in public charge litigation in a related case in California federal district court, suing to stop the Trump Administration from implementing its public charge policy. In the aftermath of the Supreme Court's decision, the 1999 interim field guidance remains in effect. Eligible immigrants may enroll in most health, nutrition and housing benefits without an impact on their immigration cases. The Biden Administration has already published its new proposed rule on public charge grounds.  Farmworker Justice submitted a comment on the proposed rule in April 2022. 
FARMWORKER HEALTH AND SAFETY
Washington State Issues Emergency Rules on Heat and Wildfire Smoke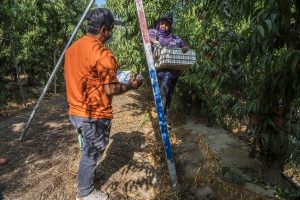 On June 1, 2022, the Washington Department of Labor and Industries announced emergency rules on outdoor heat exposure and wildfire smoke. From June 15 through the end of September 2022, employers will be required to monitor temperature and air quality and to take additional measures to protect workers from exposure to extreme heat and wildfire smoke.  The emergency rules build upon and further strengthen the preexisting rules on heat and wildfire smoke. Washington is in the process of developing final, permanent rules for both heat and wildfire smoke exposure. Please find additional resources and information about the heat exposure standard here and the wildfire smoke standard here. 
New Issue Brief: The Impact of Language on Health Care Accessibility
Farmworker Justice recently published an issue brief on language access and health care accessibility. Between October and December 2021, FJ and the Association of Asian Pacific Community Health Organizations (AAPCHO) hosted two listening sessions and one webinar related to language access in health centers, with a particular emphasis on challenges and promising practices related to the COVID-19 pandemic. In the listening sessions, representatives from nine health centers from across the country participated and shared their experiences. In the listening sessions and the webinar, the participants identified several challenges and promising practices for serving limited English proficient (LEP) patients.  The issue brief shares federal policies that promote language access for LEP patients and provides practicable and accessible solutions for  service providers.  If you have additional questions related to language access and health care accessibility, please contact Alexis Guild at aguild@farmworkerjustice.org. FJ has created a number of health care resources for LEP farmworker patients, available at www.farmworkerjustice.org/resource/.
FARMWORKER STATISTICS
DOL Publishes Findings from the 2019-2020 National Agricultural Workers Survey (NAWS) 
The findings from the 2019-2020 NAWS were recently published.  The NAWS provides an economic and demographic portrait of crop workers and crop support workers through in-person interviews at their workplaces.  The NAWS surveys those workers on farms and in orchards, greenhouses and nurseries, which include the majority of nursery products, grains, and field crops, as well as all fruits and vegetables. However, it does not include workers in all types of agricultural production; it excludes livestock, poultry, and fishery employees. Although the survey covers a variety of farm jobs, including some supervisors, it excludes administrative staff and mechanics. The NAWS does not survey workers who hold H-2A temporary agricultural guestworker visas.  
A fact sheet with key findings from the 2019-2020 NAWS report is available here.