Farmworker Justice Update: February 19, 2021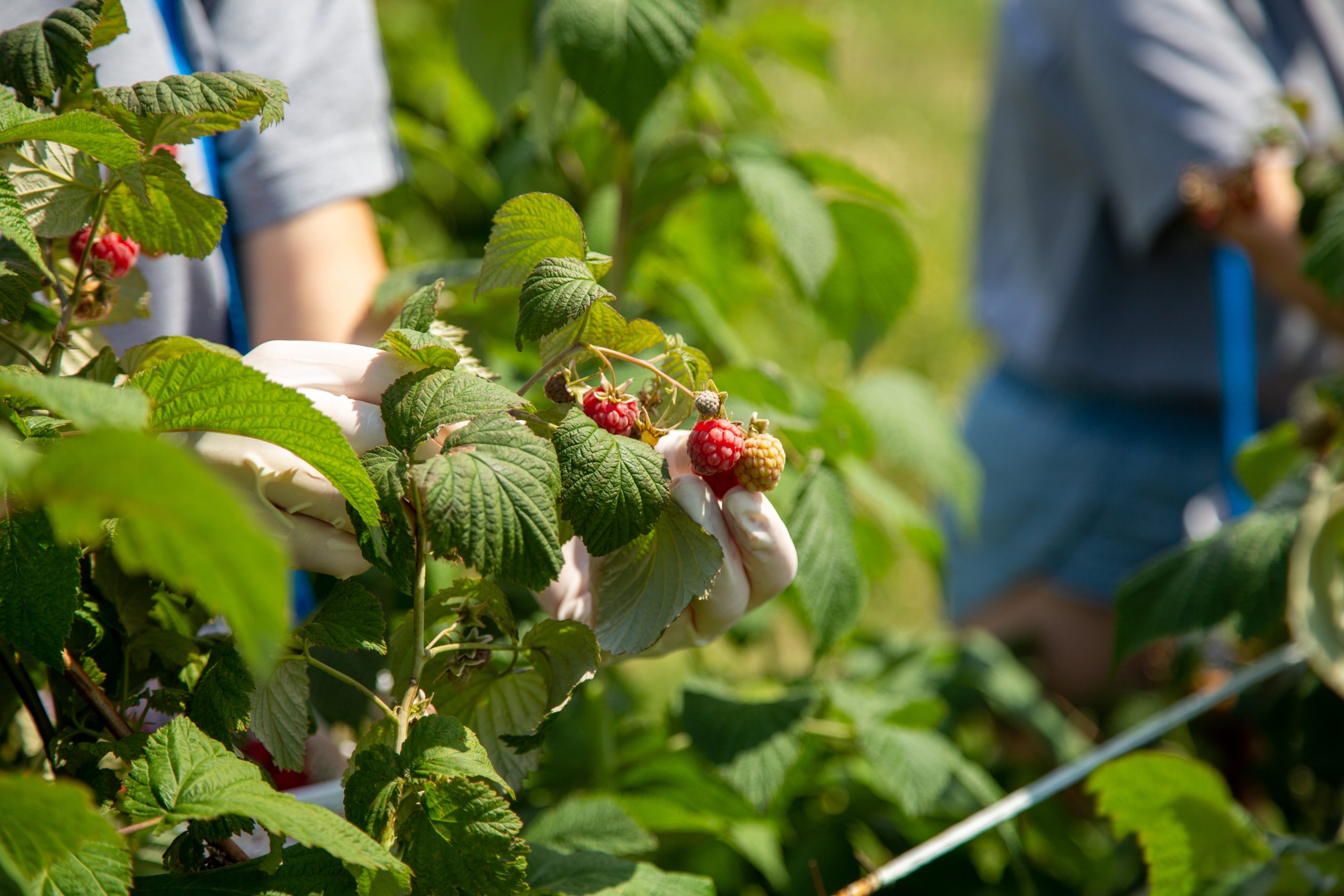 USDA Publishes New Farm Labor Survey Report – H-2A Wage Rates Will Increase
The Department of Agriculture's National Agricultural Statistics Services (NASS) published its 2020 Farm Labor Report on February 11, 2021. The report was released later than usual after the USDA published a final notice in September of 2020 announcing that it would be terminating the Farm Labor Survey and would no longer be publishing the Farm Labor Report. The survey and the resulting report are key for calculating the Adverse Effect Wage Rate (AEWR)—an important wage floor for the H-2A temporary agricultural visa program that brings in thousands of foreign workers to labor in seasonal agricultural jobs each year.
Because of the report's importance in protecting farmworker wages, Farmworker Justice, along with Wilmer Hale, represented the United Farm Workers in a lawsuit against the Department of Agriculture (USDA). We won an injunction ordering the USDA to complete the survey. In a related lawsuit, we also won a court order requiring the Department of Labor (DOL) to calculate the AEWR based on the final report. According to the order, the DOL has until February 25 to publish the AEWR.
The results of the Farm Labor Report for 2020 show that farmworkers' wages have been rising, which will result in higher minimum wages at H-2A program employers in every state.  Nationally, the relevant category—field and livestock workers combined—increased by 5%, from $13.99 per hour in 2019 to $14.26 in 2020. The table below highlights the wage survey results for the states with the largest number of H-2A workers. The AEWRs are issued for each state and set a wage floor for both U.S. and H-2A workers at H-2A program employers.
| | | | | |
| --- | --- | --- | --- | --- |
| | #H-2A Workers 2020 | FLS Finding for AEWRs | FLS Finding for AEWRs | %change in wage |
| Top Ten H-2A States |   | 2019 | 2020 | |
| Florida | 39,064 | 11.71 | 12.08 | 3.2% |
| Georgia | 27,614 | 11.71 | 11.81 | 0.9% |
| Washington | 26,832 | 15.83 | 16.34 | 3.2% |
| California | 25,453 | 14.77 | 16.05 | 8.7% |
| North Carolina | 22,052 | 12.67 | 13.15 | 3.8% |
| Louisiana | 11,332 | 11.83 | 11.86 | 0.3% |
| Michigan | 9,912 | 14.40 | 14.72 | 2.2% |
| Arizona | 8,602 | 12.91 | 13.67 | 5.9% |
| New York | 8,482 | 14.29 | 14.99 | 4.9% |
| Kentucky | 6,952 | 12.40 | 12.96 | 4.5% |
DOL Releases FY 2021 Quarter 1 Data on the H-2A Program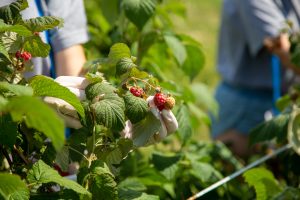 The Department of Labor has released its 2021 first-quarter data on the H-2A program for FY 2021, which started on October 1, 2020. The data shows that the H-2A agricultural guestworker program continues to grow. Nearly 49,000 positions were certified during quarter one, as compared to the 40,844 positions certified during the same period last year, an increase of 19.8%. Florida remained the top state for H-2A workers, certifying more than 16,000 visas. This represents more than 33% of the visas certified for the whole country during this quarter.
The Biden Administration Takes Bold Action on Immigration Reform
Since coming into office, President Biden has taken immediate action on immigration reform by signing over a dozen executive orders related to this issue. His immigration actions represent a reversal in approach from the previous administration. For example, he has ordered the Department of Homeland Security to "preserve and fortify" the Deferred Action for Childhood Arrivals (DACA) program, ended the Muslim and African bans, revoked the Trump Administration's attack on sanctuary cities, halted the building of the border wall, established a task force to reunite separated families, and prioritized addressing the root causes of migration. A detailed explanation of President Biden's Day One immigration actions can be found here.
Additionally, President Biden announced his U.S. Citizenship Act of 2021 on his first day in office. The bill was formally introduced in Congress on Thursday. The current text of the bill creates a path to citizenship for the country's 11 million undocumented immigrants, implements vital protections for workers, and redirects border management funding towards technology in place of a border wall. It also creates an expedited path to citizenship for farmworkers, Dreamers, and TPS holders. FJ is currently reviewing the bill text and will soon provide further details on the bill's provisions and their impact on farmworkers and their families.
Several Avenues Appear Open for Immigration Reform         
In addition to President Biden's immigration bill, described above, advocates and congressional leaders are also working on other legislative efforts to alleviate the harm caused by our country's broken immigration system. On January 29, 2021, Representatives Espaillat (NY), Bonamici (OR), Beyer (VA), Japayal (WA), and García (IL) introduced a legislative package aimed at protecting immigrant rights. It includes the Protect Sensitive Locations Act, which would prohibit immigration enforcement in areas such as schools, community centers, courthouses, and places of warship; the Reunite Every Unaccompanied Newborn Infant Toddler and Other Children Expeditiously (REUNITE) Act, which would require family reunification; and the ICE and CBP Body Camera Accountability Act, which would require that ICE and Border Patrol official wear body cameras. Farmworker Justice supports these bills. Other ongoing legislative efforts include incorporating immigration reform into the second COVID relief package, which is expected to be introduced in late spring or early summer. If passed through budget reconciliation, the package would only require 51 votes. Advocates are also pushing for the re-introduction of the "Dream and Promise Act" and the "Farm Workforce Modernization Act," both of which passed the House in the previous Congress.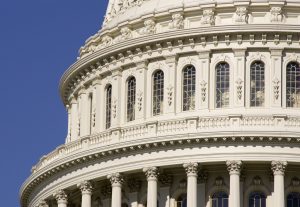 COVID Relief Package Moves Forward Through Budget Reconciliation
Congress is getting closer to passing a new COVID-19 relief package. On Friday, February 5, it passed a budget resolution allowing COVID relief to move forward through budget reconciliation, which will allow Congress to pass relief with just 51 votes rather than the 60 votes that are usually required. President Biden's initial $1.9 trillion package includes funding for testing, contact tracing, and vaccinating. It also includes money for stimulus payments, unemployment insurance, rental protection, and food assistance. But the details of the bill will likely change as it goes through committee markups. Farmworker Justice is advocating for significant relief for workers as well as substantial funding to ensure vaccines are distributed in rural and underserved areas.
Congress Begins to Vote on President Biden's Nominees
 A month after President Biden was sworn into office, his nominees are beginning to take their positions in the administration. For example, Alejandro Mayorkas was sworn in as Secretary of Homeland Security on February 2, 2021 after the Senate voted 56 to 43 to confirm him.
Other nominees are still waiting for their Senate votes. Senate Committees have voted to advance Biden's nominations for Marty Walsh as the Secretary of Labor, Tom Vilsack as the Secretary of Agriculture, and Michael Regan as the head of the Environmental Protection Agency (EPA). President Biden's pick to lead the Department of Justice—Merrick Garland—is set to have a committee hearing on February 22 and 23. Xavier Becerra, the nominee for Secretary of Health and Human Services, is scheduled for a committee hearing on February 23.
 
Migrant Workers Win Wage Theft Claim
 Nine migrant farmworkers won a nearly half million-dollar award in federal court last month. The workers—eight of whom were brought to the United States on H-2A temporary agricultural worker visas—brought claims against their former employer alleging wage theft, breach of contract, trafficking, and other labor violations. After the defendants failed to object to the court's findings, Judge Robert L. Miller Jr. (Northern District of Indiana) issued a $460,972 award to plaintiffs.
Case Challenging a 2018 Workplace Raid Moves Forward
 Immigrant workers recently won a legal victory in Zelaya v. Hammer, a case against the United States and several ICE and IRS agents who conducted a 2018 meatpacking plant workplace raid in Tennessee. On January 31, 2021, Judge Travis R. McDonough largely denied the defendants' motion to dismiss and allowed nine of the thirteen claims brought by the plaintiffs to move forward. Judge McDonough's opinion calls on higher courts to remove barriers that prevent plaintiffs from bringing to court challenges against federal agents' race-motivated searches and seizures.
Growers are Granted H-2A Exemption from Restriction on New Arrival from South Africa
 Shortly after entering office, President Biden issued a proclamation temporarily barring noncitizens from entering the United States if they had been in the Schengen area, the United Kingdom, Ireland, Brazil, or South Africa during the previous 14 days. According to the President, the proclamation is an effort to limit the spread of the new variants of COVID-19, which have been found to be more infectious than the original strain. In response to President Biden's actions, several growers successfully pressured the Department of State to issue an exemption for H-2A workers from South Africa. According to the growers, South African H-2A workers are essential to crop cultivation, particularly in Mississippi and other southern states.
West Texas Employers Agree to Implement COVID-19 Safety Procedures After Workers File Suit
 After a greenhouse grower in Texas refused to implement basic measures to protect workers from COVID-19, Texas Rio Grande Legal Aid brought suit on behalf of more than 100 migrant workers. The parties quickly came to an agreement requiring the employer, Village Farms L.P., to ensure a safer workplace. The details of the agreement can be found in the consent decree, which was entered by the court on January 15, 2021.
Farmworker Health and Safety
President Biden Takes Action to Combat COVID Pandemic
President Biden's early actions to address the pandemic suggest that the executive will be actively involved in tackling the ongoing crisis. President Biden has directed his administration to work to "reduce disparities in the response, care and treatment of COVID-19, including racial and ethnic disparities," to conduct research in rural and historically underrepresented populations, to identify barriers to testing for food processing workers as well as migrant and seasonal workers, and to develop new guidance for workplace safety. He has also established a "COVID-19 Health Equity Task Force," which is tasked with coming up with recommendations for "mitigating the inequities caused or exacerbated by the COVID-10 pandemic and for preventing such inequities in the future."
New Study Highlights COVID's Harm to Agriculture Workers
 A recent study from the University of California, San Francisco, has looked at California death records to estimate which occupational sectors have been the hardest hit by the COVID-19 pandemic. It found that food and agriculture workers have experienced the highest "excess mortality" during the pandemic, with a 39% increase in mortality compared to past years. Among Latino food and agriculture workers, that mortality increase has reached 59%. The report concludes that in-person essential workers, such as food and agriculture workers, should be prioritized for vaccine distribution.
New Report from the California Institute for Rural Studies
The California Institute for Rural Studies has been conducting a study on the effects of COVID-19 on farmworkers in the west coast. Always Essential, Perpetually Disposable: California Farmworkers and the COVID-19 Pandemic collects stories from farmworkers in California, Oregon, and Washington on their experiences working during the COVID-19 pandemic. Although the study is ongoing, initial reports conclude that "agricultural workers lacked sufficient resources and financial assistance support as they weathered the challenges of the COVID-19 pandemic, including reduced employment hours, job loss, excess costs of providing their own protective equipment, and the hardship of caring for family members who are ill or out of school." Based on its findings, the Institute has made several policy recommendations, including increasing services and resources to farmworker communities, addressing language barriers, expanding health care services, and removing barriers that prevent farmworkers from complaining about unsafe work conditions.
Report Highlights Experiences and Responses of Frontline Workers to COVID-19 Pandemic
The National Employment Law Project ("NELP") has published a new report, Foundations for a Just and Inclusive Recovery: Economic Security, Health and Safety, and Agency and Voice in the COVID-19 Era. NELP's study found that workers have been denied critical unemployment support, access to paid sick and family leave, and adequate health care. It found that Black and Latino workers have suffered the most during the pandemic, facing higher death tolls, increased wage theft, and higher rates of eviction. NELP makes recommendations for the structural changes necessary to ensure a just recovery.
Centers for Medicare and Medicaid Services Opens Special Enrollment Period for ACA Marketplace
 In response to the COVID-19 pandemic and the resulting crisis, CMS opened a special enrollment period for all eligible consumers to enroll in health insurance through the federal marketplace. The Special Enrollment Period will be from February 15, 2021 to May 15, 2021. CMS will coordinate with community-based organizations to conduct an outreach and education campaign about the enrollment process. Following the lead of the federal government, a number of state-based marketplaces, including California, also opened special enrollment periods. More information can be found on healthcare.gov or your state's marketplace website.
Biden Administration Turns to Community Health Centers to Help with COVID Vaccine Distribution
As vaccine distribution lags behind demand, the Biden administration has teamed up with community health centers to expand vaccine delivery. The program will rely on community health centers' relationship with communities to address vaccine hesitancy and help ensure equitable vaccine distribution in underserved areas.