Farmworker Justice Update: April 18, 2022 
LITIGATION
Federal Court Rules Against Attempted Freeze of Farmworker Wages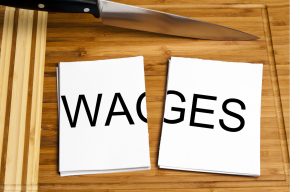 On April 1, the United States District Court for the Eastern District of California awarded summary judgment in favor of farmworker advocates in United Farm Workers v. United States Department of Labor (No. 1:20-cv-01690 (E.D. Cal.)), a lawsuit challenging the Trump Administration's attempt to freeze wage rates for farmworkers under the H-2A temporary agricultural worker program. Farmworker Justice and co-counsel WilmerHale represented plaintiffs United Farm Workers and the UFW Foundation in the case.
The District Court's ruling comes as a huge win for domestic and H-2A farmworkers alike.  Though the court had already ordered a temporary halt to the rule in late 2020, Friday's decision to vacate it ensures that this harmful rule will never come into effect. The current Administration is already engaged in rulemaking to replace the now-vacated rule.
Farmworker Justice and Colorado Organizations File Lawsuit Related to New Overtime Rules
 On March 29, Farmworker Justice along with Colorado Legal Services, Towards Justice and Project Protect Food Systems served Governor Jared Polis and the Colorado Department Labor with a complaint alleging that the newly promulgated overtime regulations for farmworkers failed to comply with the Colorado legislature's mandate that overtime regulations be enacted to address the historical racism faced by farmworkers and assure equitable treatment for farmworkers. The lawsuit is Vital Rangel v. Polis No. 22-cv-030353 (Denver County District Court).
The regulations, which became effective on January 1, 2022, establish that no agricultural workers will receive any overtime pay until after November 1, 2022. At that point, agricultural workers will only get overtime after 60 hours, while most workers in Colorado are entitled to overtime pay after 40 hours in a workweek.  This first phase will remain in place until January 1, 2024 The overtime protections are riddled with exceptions including those for seasonal agricultural employers and small farms. The rule also establishes a lengthy phase-in period that spans years, meaning most workers will not see the full increase in pay until 2025.  The lawsuit alleges the rule is inconsistent with the authorizing statute, violates Colorado's Administrative Procedure Act, and contrary to the guarantee of equal protection of the law under the Colorado Constitution.
 IMMIGRATION AND LABOR
USCIS Ombudsman Recommends Expanding H-2A Worker Access to I-129 Information
On March 31, the USCIS Ombudsman issued its first formal recommendation in six years, entitled "Improving U.S. Citizenship and Immigration Services' Form I-129 Notification Procedures," which calls for the agency to provide information about H-2A petition status to H-2A workers themselves. The I-129 is the form that employers currently use to petition for H-2A and H-2B workers, as well as to request visa extensions or changes in worker status.  Last year, Farmworker Justice and Centro de los Derechos del Migrante led public comments highlighting how USCIS's refusal to notify H-2 workers of the receipt and approval of I-129 petitions harms workers and deprives them of certainty about their own immigration status. The Ombudsman's recommendation recognizes these harms and makes several suggestions for improvements that USCIS could make to provide workers with this vital information. The recommendation is not binding, but USCIS must issue a formal response to the recommendations within three months.
DHS Limits the Scope of Expedited Deportation Procedures
On March 21, DHS published a notice rescinding a Trump-era expansion of a sped-up deportation procedure that threatens immigrants due process rights. For certain noncitizens who enter the U.S. illegally, federal immigration law authorizes DHS to deport them without a hearing before an immigration judge under a process known as "expedited removal." Historically, there have been strict limits on the procedure's use.  Prior to the Trump Administration, the category of noncitizens susceptible to expedited removal was limited to those encountered within 100 air miles of the border and within 14 days of their date of entry. In 2019, the notice Designating Aliens for Expedited Removal dramatically expanded the application of expedited removal, applying the procedure to any noncitizen anywhere in the U.S. who had been in the country for up to two years. DHS'  rescission of the prior Administration's expansion once again constrains the category of individuals subject to expedited removal and returns to the previous geographic and temporal limitations.
DHS and DOL Increase H-2B Visas for Second Half of Fiscal Year 2022
On March 31, DHS and DOL announced that they would make available a supplemental 35,000 H-2B temporary nonagricultural worker visas for the second half of fiscal year (FY) 2022.  This more than doubles the normal amount of H-2B visas allocated for the summer season. The visas will be available for employers who wish to hire additional workers on or after April 1, 2022, through Sept. 30, 2022.   11,500 of the additional H-2B visas will be allocated to nationals from the Northern Triangle and Haiti.
ICE Legal Advisor Issues Prosecutorial Discretion Guidance Memo
On April 3, the Immigration and Customs Enforcement (ICE) Office of the Principal Legal Advisor (OPLA) issued a new memo providing guidance to the agency on  prosecutorial discretion.  The memo emphasizes the need to exercise discretion given the agency's limited resources and expands upon the DHS enforcement priorities Secretary Mayorkas announced in September 2021: national security, public safety, and border security. The stated purpose of the memo is to better direct ICE's resources to the Biden Administration's enforcement priorities and to reduce the immigration court case backlog. Perhaps most importantly, the agency states that "OPLA's strong preference is to efficiently remove nonpriority cases from the docket altogether to best focus resources on Departmental priority cases."
FARMWORKER HEALTH AND SAFETY
OSHA launches National Emphasis Program (NEP) to address heat hazards
OSHA has launched a National Emphasis Program (NEP), effective April 8, to protect outdoor and indoor workers from heat hazards. According to the agency, "[t]he NEP creates, for the first time, a nationwide enforcement mechanism for OSHA to proactively inspect workplaces for heat-related hazards in general industry, maritime, construction, or agriculture operation alleging hazardous exposures to heat (outdoors and/or indoors)." While these inspections for heat-related hazards typically occur in response to deaths or serious injuries, the NEP enables OSHA to take a more preventative approach to worker protection. OSHA will conduct inspections in high-risk industries on any day that heat warnings or advisories are in effect for the local area. It will also initiate compliance assistance in targeted high-risk industries on heat priority days when the heat index is expected to be 80°F or higher. The NEP will remain in effect for three years.
Farmworker Justice to host Environmental Justice Symposium May 17-18th
Farmworker Justice will host a free virtual Environmental Justice Symposium on May 17th and 18th from 1:00 – 4:00 pm ET (10:00 am – 1:00 pm PT) focused on the effects of climate change on the health and well-being of farmworkers. Attendees will hear from experts on the topics of migration, health impacts, pesticide exposure, heat stress, water access and food security, and will have the opportunity to engage in discussion with peers regarding best practices and promising strategies to address these issues Health center staff, legal services providers, farmworker advocates and staff and volunteers with other farmworker-serving organizations are encouraged to attend. To register or for more information, go to FJ's website or contact Mayra Reiter at mreiter@farmworkerjustice.org.
OSHA Holding Stakeholder Meeting on Protecting Workers from Heat-Related Hazards
OSHA will hold a stakeholder meeting on May 3rd on Protecting Workers from Heat-Related Hazards. Agency staff will discuss OSHA's heat-related illness prevention campaign and the ongoing rulemaking process to develop a federal heat stress standard. OSHA will also accept written comments on these topics until Monday, August 1st.
EPA Holding Virtual Public Meeting and Accepting Public Comments on Justice40 Initiative 
The National Environmental Justice Advisory Council (NEJAC) of the U.S. Environmental Protection Agency (EPA) will hold a virtual public meeting on April 20th and 21st to discuss the agency's investments as they relate to environmental justice and the Biden Administration's Justice40 initiative. Registration is required. EPA will also accept written public comments until Wednesday, May 4th.