Farmworker Justice Update: 9/18/2020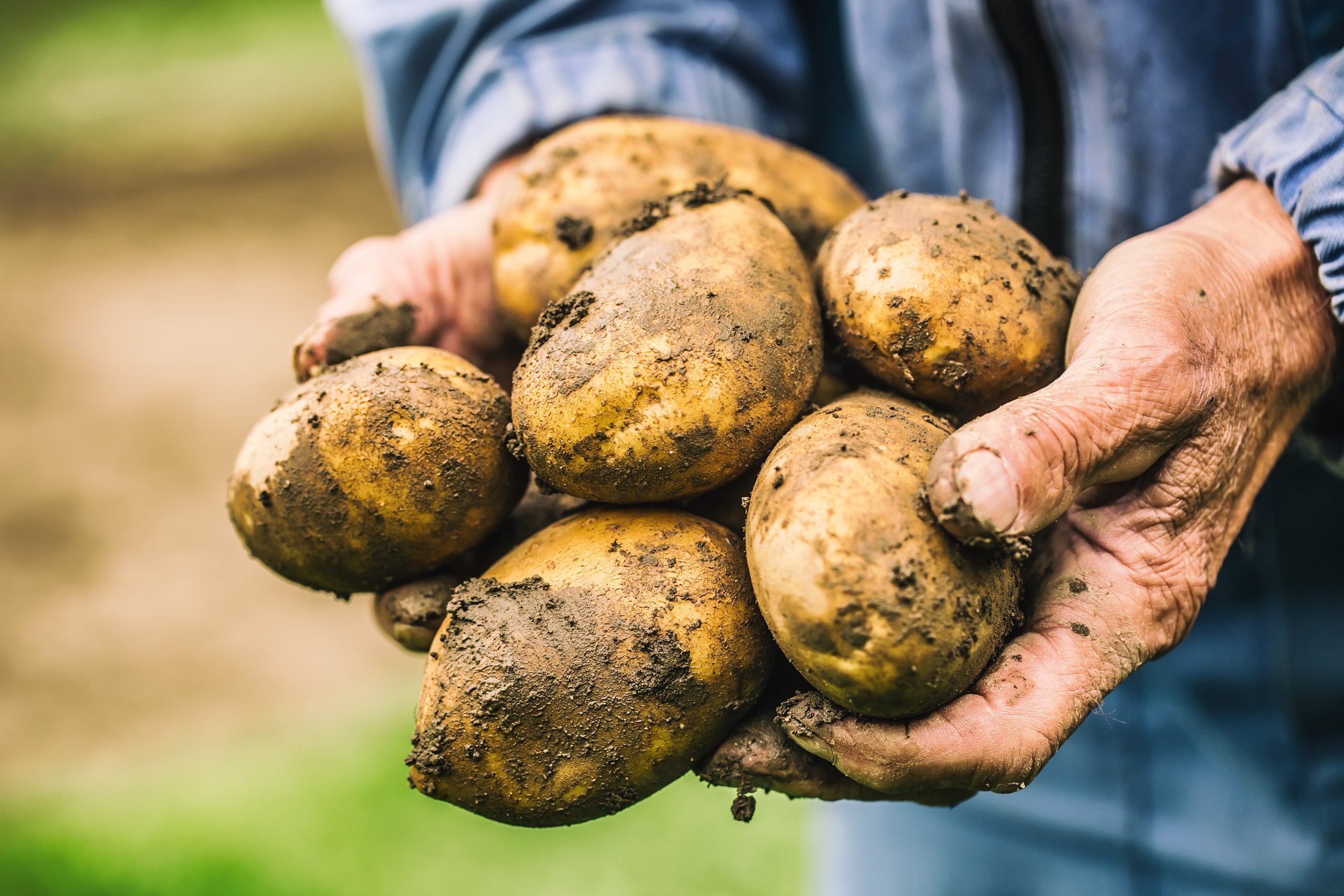 Congress Remains at an Impasse on COVID Relief
Congress has yet to pass new legislation to address the coronavirus pandemic despite the continued health crisis and economic recession. Many of the protections and benefits created by the "CARES" Act, which Congress passed in March, have since expired—leaving families vulnerable to ongoing uncertainty. Senate Republican leaders put forward a "skinny bill" this week but failed to garner enough votes for it to pass either the Senate or the House. Meanwhile, President Trump recently said he may support a larger package of financial relief, which could lead to additional efforts at legislation.
The "HEROES" Act—passed in the House in May—would create significant protections to keep essential workers safe. Specifically, it would require the Secretary of Labor to issue an emergency temporary standard for workplaces, require premium pay for frontline workers, and expand paid sick and family leave. It would also appropriate money for health care services in rural areas and authorize an additional $1,200 stimulus check. By contrast, the recent Senate "skinny bill" would not have required any new standards for frontline workers, expanded paid sick and family leave, required premium pay, or designated any money for further stimulus payments. Instead, the bill focused largely on limiting liability for employers by making it harder for workers to bring suit if they become ill on the job because of their employer's failure to take necessary precautions against COVID-19.
Congress' failure to take the bold action necessary to protect the workers most vulnerable to the pandemic is a further blow to the individuals keeping our economy running, including farmworkers.
Court Rejects DOL's Anti-Worker Joint Employer Rule
 On September 8, a federal judge held that the U.S. Department of Labor's ("DOL") attempts to limit protections for workers under the Fair Labor Standards Act ("FLSA") was in violation of the Administrative Procedures Act (APA) and therefore unlawful. The case, New York v. Scalia, had been brought by several states after the DOL narrowed the definition of "joint employer" such that workers whose rights were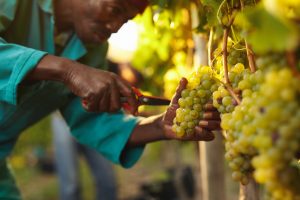 violated would generally only be able to seek relief from one business—even where two businesses share employer responsibilities. In agriculture, many growers hire farmworkers through labor contractors and then attempt to use these labor contractors as a shield to avoid responsibility under employment laws.
September's ruling has important implications for workers across the country. The FLSA is a key federal labor law that establishes minimum wage, overtime pay, and child labor rules, as well as mechanisms for enforcement. To reduce abuses, the law has adopted broad definitions of employment relationships so that both labor contractors and the businesses that use them can be held liable. The DOL's 2020 rule would have stopped the Department from using the joint employer concept in wage and hour enforcement and would have encouraged courts to impose a narrow, anti-worker, definition of "employment." In ruling against the DOL, U.S. District Judge Gregory Woods cited a UCLA law review article from 1999 co-written by FJ's Bruce Goldstein, "Enforcing Fair Labor Standards in the Modern American Sweatshop: Rediscovering the Statutory Definition of Employment." DOL may appeal the ruling, although the judge's lengthy, detailed and strongly-worded opinion suggests the Department is not likely to prevail.
DOL Issues New Paid Sick Leave Rules in Response to Court Order
The Department of Labor ("DOL") issued new regulations on September 11 defining who qualifies for paid sick leave under the Families First Coronavirus Response Act (FFCRA), which was passed in Congress in March. The DOL had originally issued a rule that narrowly defined who could qualify for paid sick leave under the Act. In August, a judge held that these limitations were "manifestly contrary to the statute's language" and therefore unreasonable.
Despite the court's ruling, the Department's newly issued rule continues to prevent some deserving workers from qualifying for paid sick leave. For example, it protects workers only if they have "work from which to take leave," and only permits workers to take intermittent leave with the permission of their employer.
The Ninth Circuit Sides with Trump Administration in TPS Case
In a 2-1 decision on September 14, the Ninth Circuit held that the Trump Administration may move forward with its plan to end temporary protected status ("TPS") for immigrants from El Salvador, Haiti, Nicaragua, and Sudan. This ruling means that—unless Congress, the court, or a new executive takes action to reverse the administration's policy—more than 300,000 people could be expelled from the country starting in March 2021.
This case arose when advocates challenged the Trump Administration's decision in 2017 and 2018 to end TPS designation for the four countries listed. TPS is a congressionally created program that provides a work permit and a temporary stay of deportation to immigrants from countries struggling with "extraordinary and temporary conditions," such as natural disasters or armed conflicts. Many TPS beneficiaries have been in the U.S. for decades, adding to the economy and contributing to their communities.
Plaintiffs may seek review by a larger panel of Ninth Circuit judges. Outside of the courts, advocates are pressuring Congress to pass legislation, such as the "Dream and Promise Act," H.R.6, that would protect TPS holders from removal.
Farmworker Health and Safety
Farmworkers on the West Coast at Risk from Unprecedented Wildfires
Across Washington, Oregon, and California, wildfires have consumed more than 4.7 million acres of land, but as most west coast residents remain indoors, farmworkers continue to head out to the fields—confronting both a virus and dangerous smoke without sufficient protections. Conditions are particularly bad in many agricultural communities, like California's Central Valley, where more than 500,000 workers harvest grapes, watermelons, blueberries, and carrots. Despite the danger posed by smoke inhalation, farmworkers are often forced to continue their work without proper personal protective equipment, such as N-95 masks. States like California have implemented wildfire smoke emergency standards and require employers to provide face coverings for outdoor workers, but workers don't always benefit from these protections in practice. The current crisis highlights the need for stronger labor protections and urgent action on climate change.
Michigan Order Protecting Farmworkers from the Coronavirus Remains in Effect Despite Challenge from Growers
Michigan's emergency order imposing COVID testing requirements on growers and agricultural housing providers will remain in effect thanks to a recent Sixth Circuit decision. The lawsuit arose in late August when a group of growers and workers—backed by the Michigan
Farm Bureau—filed a lawsuit against the state seeking to prevent it from enforcing the emergency order. The plaintiffs argued that the state's actions violated the Equal Protection Clause because most Michigan farmworkers are Latino. The United States District Court for the Western District of Michigan quickly denied the plaintiffs' efforts to seek a preliminary injunction. The Sixth Circuit then denied the plaintiffs' subsequent appeal, finding that the government had not acted with an improper, racially motivated purpose in enacting the order. Following the ruling, the parties agreed to dismiss the case.
Farmworker Justice joined several unions and farmworker advocacy organizations, led by the Michigan Immigrant Rights Center (MIRC), in submitting amicus briefs in both the district court and the court of appeals in support of the state's order. Although FJ applauds the courts' holdings and Michigan's efforts to protect workers, more must be done to ensure the people feeding this country are safe from the coronavirus and protected from retaliation on the job.
POLITICO Article Highlights Government's Failure to Protect Farmworkers from COVID-19 Pandemic
A recent Politico article has documented the disproportionately high rates of coronavirus cases among the nation's farmworker communities. The article explains many of the risks that workers face on the job and the barriers that prevent them from seeking needed medical care.
Farmworker Justice and the Environmental Working Group (EWG) have developed an interactive map showing where COVID-19 cases among farmworkers occur, although we believe this is likely an undercount due to the lack of adequate data collection.