Farmworker Awareness Week
To Supporters and Allies of Farmworkers,
Today is the first day of 2022's "Farmworker Awareness Week," a time each year when farmworkers are recognized, not only locally and regionally, but nationally as well. As you are aware, the plight of farmworkers is not limited to one week a year — an estimated 2.4 million farmworkers, including approximately 500,000 children, suffer every day in this country from inhumane working conditions threatening their health and livelihood.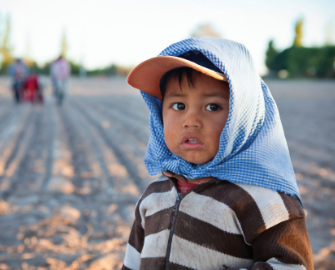 Abuse of Farmworkers across the United States is real and continues to exist. Farmworkers are the "essential workers" of our fresh food, meat, and poultry industries, yet they are routinely abused and robbed of their wages. In extreme cases, they are beaten, sexually harassed, or even enslaved – all within the borders of the United States.
There is more interest in food these days than ever, yet there is not enough interest in the hands that pick it – nor is there enough awareness among consumers about what they can do about it. 
Farmworker Justice will continue to strengthen and expand corporate social responsibility initiatives that provide consumers with the opportunity to select fruits, vegetables, dairy, and other products from our farms proven to have responsible employment policies and empowered Farmworkers. 
Throughout this notable week, we will be highlighting some of our past accomplishments, including:
Black farmworkers and the effect of pesticides on their health;

The importance of COVID-19 vaccines for all family members;

COVID PSAs available in English, Spanish and Mixteco;

Dolores Huerta in Her Own Words, honoring the civil rights and Farmworker champion; and

"Voices from the Fields," a documentary focused on the impact of COVID-19 on Farmworkers.

Through these and other materials that will be made available, we aim to shine a spotlight on some of the primary issues Farmworkers face. The food and agriculture system will never be sustainable if it is based on exploitation of Farmworkers — it must be transformed  today! We need to support our farmworkers. Together, we can continue to fight each and every day to empower them to access health care, fair wages, environmental justice and more. 
Without supporters and donors like you, we would not be able to continue our work. Help us advocate and empower farmworkers by making a gift today.
Get involved and stay informed with Farmworker justice by following us on Twitter @FarmwrkrJustice, on Instagram @farmworkerjustice, and on Facebook and LinkedIn. You can also follow our hashtag #HandsThatFeedUs.
Thank you for your support as we forge ahead in securing more rights and protections for those who bring food to all of our tables.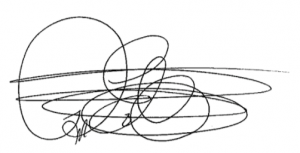 Ron Estrada
Chief Executive Officer
Farmworker Justice