FJ Newsletter – 10/14/22
Dear FJ Friends and Supporters,
Thank you all for your continued engagement and support on behalf of the Farmworker Justice team. FJ continues to work diligently to advocate for improvements in the working and living conditions of farmworkers and their families. As we often see and read in the media, the need for FJ and farmworker advocates across the country is directly connected to the plight of communities of color and their fight for fundamental human rights. Because of this, the FJ team is excited to observe National Hispanic Heritage Month with you all. We are proud to recognize the importance of this month, the people it represents, and those who made and continue to make it significant. As the celebratory month closes, we all know the work continues. Below is just a snapshot of our efforts from the past few weeks.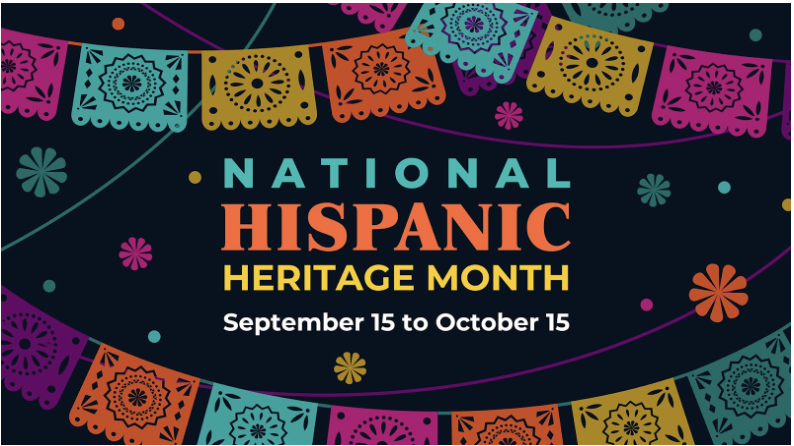 Events

On September 14, FJ kicked off National Hispanic Heritage Month with The Farmworker Justice Los Angeles Awards ceremony. The sold out event highlighted the connection between Farmworkers and the Entertainment industry and honored 4 individuals who are towers of strength that helped form the foundation to achieve a new level of justice on behalf of our brothers and sisters who labor in the fields and farms, day in and day out. Thank you to everyone who came out to celebrate with us and for all the support. Special Guests included: Taylor Hackford, Jordi Vilasuso, Emilio Rivera, Renee Victor, Shura Wallin, DeVon Franklin, Teresa Romero, Pepe Serna, Annie Gonzalez, Enrique Castillo, Charo, and a special virtual attendance by Linda Ronstadt.
I had the opportunity to represent FJ as a panelist at the National Food Policy Conference on October 12th here in Washington, DC. The conference covered food trends, food policy, regionalizing the food system, and food assistance programs. Joining me on the panel, "Food and Racism: The Fight for Food Justice," was John Boyd, Jr. of National Black Farmers Association and Dr. Robert Harvey of Food Corps.
LABOR RIGHTS AND IMMIGRATION
After vetoing a previous version of the bill, California Governor Gavin Newson signed AB2183, landmark legislation that expands the options for farmworkers seeking to unionize in the state. Farmworkers are excluded from federal union protections under the National Labor Relations Act, and California is one of the few states in the country that offers protections at the state level. This legislation is a significant step forward in strengthening those protections and giving farmworkers the ability to unionize without facing intimidation.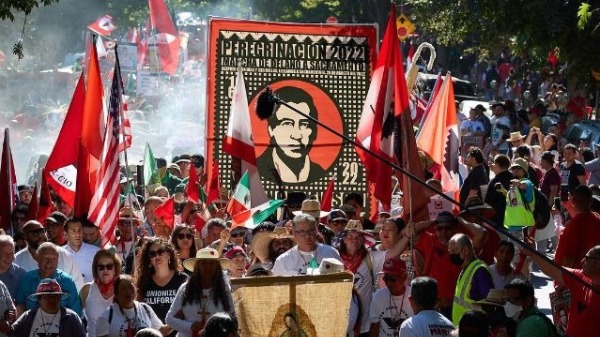 We continue to advocate for passage of  the Farm Workforce Modernization Act in this Congress and will make a renewed push for passage after the midterm elections. The Biden Administration is also taking significant administrative action on the H-2A temporary agricultural visa. Earlier this month, the Department of Labor published a final rule making limited updates to the program. We will keep you up to date with analysis of the rule, its impact on the farmworkers we serve, and opportunities for advocacy for further reforms to the exploitative H-2A program.
Farmworker Justice led a coalition of more than 50 organizations calling on Speaker of the House Nancy Pelosi to schedule a vote on the Asuncion Valdivia Heat Illness and Fatality Prevention Act. As we have seen over the past few years, the increased frequency of heat waves puts farmworkers at risk for heat-related illness and death. This legislation would require OSHA to provide critical protections for farmworkers such as paid rest breaks and access to shade to protect them from the dangers of extreme heat. It would also expedite the federal rulemaking process for a federal heat standard, which OSHA announced last year. A fact sheet on the bill as well as information on the health effects of heat stress on farmworkers can be found on our website.
Another recent win for farmworkers came in New York last month.The state's Labor Commissioner followed the recommendation of a state wage board and issued an order to lower the overtime threshold for farmworkers from the current threshold of 60 hours a week to 40 hours by 2032. New York state farmworker advocates have advocated for years for this change, which FJ supported, and we are pleased to see policymakers realizing the truth that farmworkers deserve the same rights as other workers.
HEALTH
In terms of health, we are excited to share two new projects. FJ received a grant from the DOL Women's Bureau for a project under the Fostering Access, Rights, and Equity (FARE) program. Under this project, FJ will partner with Lideres Campesinas, PCUN, California Rural Legal Assistance Foundation, Legal Aid Services of Oregon, and Futures Without Violence to inform farmworker women about workplace harassment protections and empower them to pursue legal and other ancillary services. This project will build on FJ's previous project, Breaking the Silence, which provided education to farmworkers to address workplace sexual harassment and assault. FJ also received a Susan Harwood Training Grant from the Occupational Safety and Health Administration (OSHA) to provide training on heat-related illness prevention and response. We will provide the training to farmworkers in Arizona and California in partnership with Campesinos Sin Fronteras and Centro Binacional para el Desarollo Indígena Oaxaqueño.
On September 28th, FJ had the opportunity to attend the White House Conference on Hunger, Nutrition, and Health. This conference was the first from the White House in 50 years that focuses entirely on Hunger, Nutrition, and Health. Organizations and stakeholders from the public and private sector came together to discuss solutions to end hunger and improve health in the United States. FJ was honored to be among the organizations invited to attend. We will continue to ensure that farmworkers are at the forefront of national conversations about food access and hunger.
LITIGATION 
The team is working on our reply brief and will be filing in support of our motion for preliminary injunction for The Torres Case in Washington State. A hearing on the motion will take place on October 18 and a decision will hopefully be made thereafter. For the Maroa Farms case, we are hoping to file a complaint with the state court to cover claims that were dismissed by the judge for lack of and failure to exercise supplemental jurisdiction. Recently a settlement was made regarding the Garcia Case which involved wages that were owed to farmworkers. We hope to have more updates soon.
LOOKING AHEAD
On October 21st from 2-3pm ET, Farmworker Justice will be hosting a follow-up webinar to the Environmental Justice Symposium held in May 2022 that focuses on the correlation between climate change and farmworker communities. Spanish interpretation will be provided. Register here.
Additionally, FJ and the National Legal Aid & Defender Association (NLADA) will be co-sponsoring the National Farmworker Law Conference later this month outside of DC. We host this conference biannually for farmworker legal aid attorneys and outreach staff to engage with each other and learn about farmworker legal advocacy.
SUPPORT FARMWORKER JUSTICE
In addition to foundation and government grants. We depend on people like you to make charitable, tax-deductible donations to help bring a brighter future to the people who put food on our table. We are also pleased to announce our recent launch of the option to donate via crypto currency. However you choose to support FJ, we are always grateful.
Sincerely,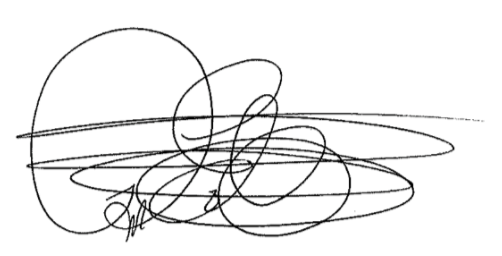 Ron Estrada
Chief Executive Officer
restrada@farmworkerjustice.org
"Life as a farmworker should not be a poverty sentence, but instead a path to the middle-class and a source of opportunity for their families."